6 Things You Can Do to Help Prevent Domestic Violence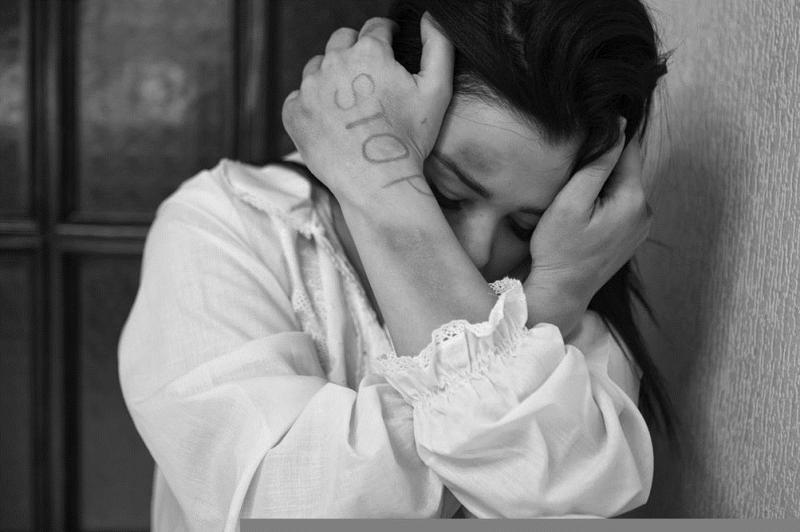 Domestic violence is one of the most discussed topics to make waves in the present century. Domestic violence, or domestic abuse, as the name indicates, is violence committed in a domestic or household setting against a family member. It is the abuse of power by one individual to influence another through aggression and the perpetuation of fear and dominance. It could not be the same in all cases and be of several types, including physical bullying, verbal violence/gaslighting, economic exploitation, and sexual assault. The potential victims can be an intimate partner or spouse, children, or even siblings. However, according to a survey, most domestic violence victims are women who are intimate partners. There might be several reasons why someone chooses abuse as a treatment. However, there are ways it can be avoided. Here are some of the things you can do to help prevent a domestic:
Stand Firm Against Drug and Alcohol Abuse:
Abuse and addiction to alcohol go hand in hand. Domestic violence is much more likely to occur under the influence of any substance. It might be that the perpetrator is an alcoholic with an account of a traumatic past and anger issues. Unfortunately, there are a lot of assaults in the US every year, and 55% of the attackers are usually male alcoholics. Alcoholism influences the perception of how one treats others and the internal metabolism of the human body. It becomes impossible to think straight and act maturely.
Many cases have a history of connections between alcohol and domestic violence, where alcoholism takes a toll on the mind and makes the person lose their ability to make rational decisions. The best solution, in this case, is to stay away from alcohol, as it is the root cause of many forms of violence.
Spread Awareness
When you fully comprehend something, it is easier to recognize it. Recognizing that domestic violence can have staggering effects on those around you can help raise awareness about it. Awareness campaigns are the most effective means of communicating information, particularly to the general public. From groundbreaking legislative initiatives to knowing the background of domestic violence, it will assist in preparing for future change. It's crucial to realize and emphasize that domestic abuse is not a personal affair but a human rights violation. Understanding the consequences and everything that will result from a violation of human rights can make people aware of the gravity of the situation. In the long run, it can help to avoid circumstances where violence is likely to occur.
Help Victims Recognize Toxic Patterns
Foresight is important to prevent adversity. But most victims become so caught up in dealing with an unhealthy relationship that they forget they can change it by taking preventive measures. As a friend or peer, you can likely help a victim recognize the toxic patterns in their relationship. In a scenario where they are vulnerable and unable to process their gut feelings, you can help them figure out the way out. Though it might occasionally be challenging to recognize a case of domestic violence and taxing to extend your help as most victims don't talk about it, you can still figure them out by their appearance and low self-esteem. Once they start to communicate, you can encourage them to observe the behavioral patterns of their abuser that they may or may not recognize. It may include insults, threats, controlling behavior, isolating from other family members, displaying jealousy, possessiveness, and vice versa. You can guide them to see a clear picture and make an appropriate decision as it's easy to extinguish the spark and avert destruction than cater to a hellfire.
Discussions, counseling, and therapy
It's essential to have an open community discussion on domestic violence for people to come up with their violent encounters effortlessly and find ways to prevent them. Occasional therapy and discussions of such taboo subjects are likely to prevent violent situations from occurring in the first place and assist a person in leaving an abusive situation earlier. Domestic therapy services are also available with qualified clinical counselors who can support a potential victim. They encourage the victims to act bravely and confidently in such circumstances and frequently provide them with perspectives and pieces of advice that no one can offer them. Therapy and counseling sessions also help the abuser change their behavior toward the victim. It can shape their views into something better where they should understand that no one deserves discrimination, violence, or degrading behavior for being different from themselves.
Support and listen
Every circumstance is different, and every threat necessitates a tailored reaction that best serves the needs of a victim. Sometimes the way is to listen carefully to the victim and offer advice.
Many potential victims of domestic violence may feel isolated in struggling with daily life while facing the challenge of living with an abusive partner. Lending them an ear can help them channel their feelings and document them for you to offer them serious support in any form. As a friend, a peer, or an ally, it is important to reach out and let the victim know you are there for them. Checking in with the victim for their ongoing safety and identifying whether there has been a substantial change in their or their perpetrator's circumstances that may influence their protection can help prevent more anticipated violence.
Being alert and providing resources
It's innate to reach out to provide support to someone you care about. However, when you spot a victim of domestic abuse in your proximity, you need to be on the lookout and vigilant to deal with any worst-case scenario possible.
You should have a list of emergency contacts to help victims in need. For example, you can keep the domestic and sexual abuse helpline handy. In such cases, these hotlines can assist the victim in developing a safe exit strategy from a violent or abusive encounter. It's one of the best ways to prevent an anticipated domestic violence encounter and can provide a solution like contacting the police or someone you can count on.
CONCLUSION
With intolerance come iniquities like domestic violence. It not only violates fundamental human rights but has a significant impact on the mental and physical health of the entire family. Therefore, it's essential to play your role as a responsible citizen and promote a safer society by discouraging and actively taking steps against violence of all kinds.