9 Tips for Senior Citizen Health Care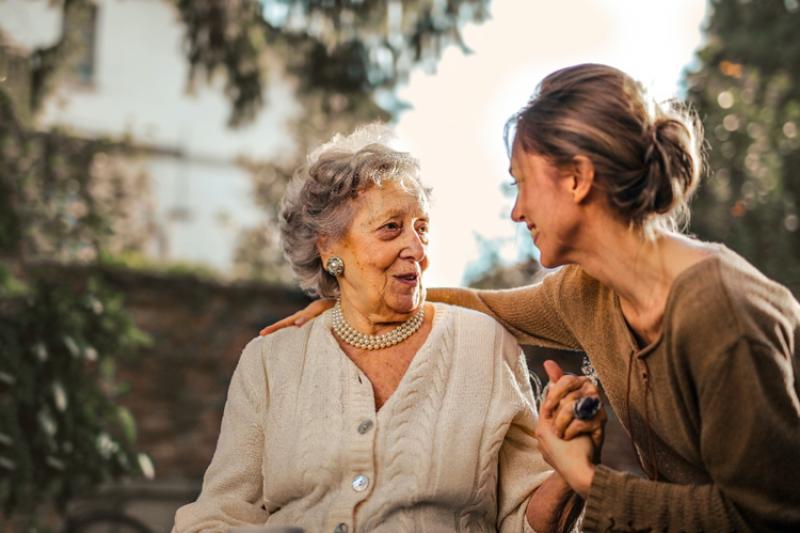 Old age changes many facets of life, including physical, mental, social, and emotional well-being. You might think positively or negatively about some of these changes. The trick is to make the most of growing older while taking preemptive steps to safeguard your health and reduce the negative impact of declining energy levels and physical and mental health.
It is never too late to start living a healthy lifestyle. It's usual for people with a healthier lifestyle when they are younger to stay in good health as they age. Good health habits can make a difference, even for the elderly who haven't always prioritized their health or are susceptible to illness.
Seniors should follow the tips below to stay healthy year-round.
Stay physically active
Exercise has advantages for people at every stage of life, but seniors gain the most. According to the U.S. Department of Health and Human Services, regular exercise can help seniors perform daily activities more efficiently. The National Institutes of Health claims that keeping elders physically active can help them maintain a healthy weight and prevent chronic health problems.
Physical activity can boost seniors' energy levels, memory, and sleep and reduce depression. But which workouts are ideal for senior citizens? Seniors in good health should concentrate on including a variety of low-impact exercises, including aerobic, balance, and strength training. To determine what kind of fitness program will best meet the needs of a senior, make sure to speak with a health care provider.
Seniors who have good health can do more and stay active, which improves general well-being and relieves some of the caretakers' concerns. However, there are government services to facilitate senior adults whose day-to-day functionality is compromised by physical or mental infirmity. For instance, in Ohio, there are several community resources for older adults to facilitate their daily activities, monitor their health, and keep them active.
Healthy Eating
To age gracefully, maintaining a good diet is crucial. It's essential to incorporate high-fiber foods and necessary vitamins and minerals in your loved one's diet, such as fruits, greens, and whole grains, because the digestive tract slows down with age. The addition of fiber not only assists seniors in maintaining a balanced diet but also reduces their risk of developing serious health issues, including heart disease and stroke.
An absence of appetite frequently brings on poor nutrition. There are numerous potential reasons for this, but researchers concluded that merely improving the atmosphere during meals and the flavor of the food can do wonders for a senior's appetite. According to the National Institute of Health Studies research, it's critical to start by addressing the factors contributing to appetite loss in senior adults.
Stay Hydrated
Maintaining proper hydration is another senior health tip. Seniors are more vulnerable to dehydration as they age since they feel less thirsty. Ensure your loved one drinks lots of water to maintain energy and prevent constipation and urine infections.
Preventive care visits
Seniors can avoid a serious diagnosis by attending numerous preventative care appointments, which include screening tests for cholesterol levels, colorectal cancer, heart issues, and more. According to the American Cancer Society, current recommendations call for men over 50 to think about routinely testing for prostate cancer and women over 45 to schedule mammography screenings for breast cancer once a year. Seniors can also regularly be immunized to help avoid pneumonia and the flu.
Stay updated on medication management
It's crucial to regularly discuss each prescription with the doctor if your loved one takes any medications. If a senior family member begins or changes drugs, take into account any potential drug interactions that can have a negative impact. Additionally, keep track of any new symptoms or side effects of the medications, such as allergic reactions, weariness, or lack of appetite.
Get good sleep
Seniors frequently face insomnia and sleeplessness. But to stay healthy, keeping a regular sleeping routine is crucial. The American Academy of Sleep Medicine defines "sleep hygiene" as a collection of healthy sleep habits that can improve a person's ability to fall asleep and stay asleep.
Seniors' internal clocks can synchronize with their daily schedule by merely waking up and heading to bed at the right time. Avoid taking naps during the day and avoid drinking or using caffeine after dinner. Dimming the lights at night may also aid in promoting sleep. Additionally, always check to see that your loved one's bedroom is cozy, calm, and silent.
Take care of mental health
Exercises for the brain are just as vital for elders as physical activity. You may avoid memory loss and cognitive decline by keeping the brain engaged. Discover a fresh approach to a favorite activity for elders. Try out some new recipes or games - crosswords, puzzles, and games like golf. Seniors can also try something new. Set up a class for them if there is anything they've always wanted to learn, like playing the piano or cooking.
Vision screenings
By the age of 50, most people start to experience eyesight changes. Every year, senior adults who use glasses must have their prescriptions checked for adjustments and have their eyes evaluated for problems like glaucoma, one of the leading causes of blindness in the world. A senior's likelihood of tripping can be decreased by wearing the appropriate eyeglasses.
Socialize
According to the Journal of Health and Social Behavior, isolation and lack of socialization among senior citizens are associated with low self-esteem, trouble coping, and increased stress hormones that may lead to additional problems. Stress hormones can cause inflammation, which is a typical feature of illnesses associated with stress.
Seniors have various options for maintaining their social and connection networks, from volunteering in the neighborhood to visiting the local senior center. Spending time with relatives and grandchildren, particularly if a senior has physical disabilities that make it difficult for them to travel around, can always aid lonely elders. Since happiness is the best treatment, seniors who receive these visits report feeling happier.
Conclusion
There are several suggestions here for preserving senior adults' wellness and health. The ideal strategy to enjoy good physical and mental health is to incorporate healthy routines and eating habits into your everyday life when you are young. Set yourself up for a happy, healthy, and social life by laying the groundwork and following through on your plans for your and your family's health. Pick the activities that will make you the happiest and start immediately.