8 Healthcare Business Management Tips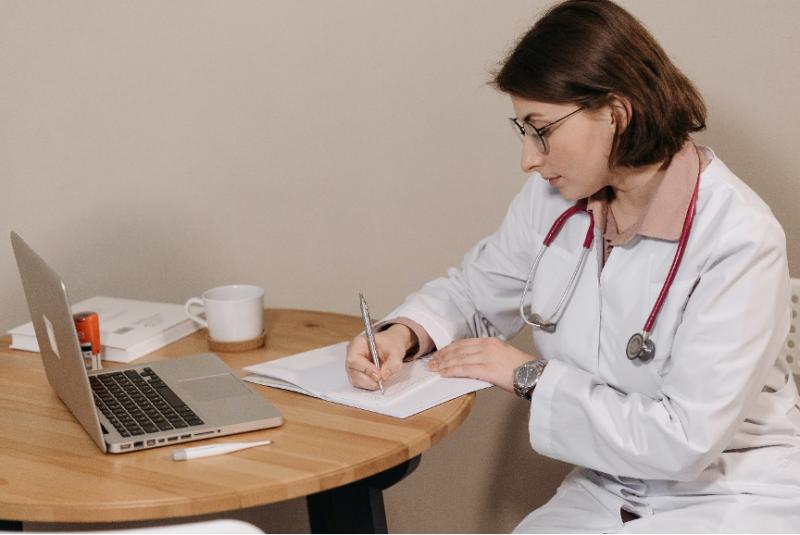 The healthcare industry is ever-evolving and continuously growing, but it has undergone seismic change over the last decade, partly because of changes in legislation and policies.
Besides this, the Covid-19 pandemic has raised major public health concerns, and people have started prioritizing their health. They are now continuously seeking regular checkups to avoid any major health issues. This has caused an increased inflow of patients in healthcare facilities. Effective management has become essential in healthcare with the increased number of patients.
A healthcare professional must manage, administrate, regulate, and monitor all day-to-day activities in a facility and ensure that the quality of service is maintained. They also ensure that the issues faced by patients or employees are addressed and resolved on time.
To take on a management position in a healthcare facility, one must have professional knowledge about the healthcare sector. It is not required to have a medical degree to secure a position in healthcare management. If you are looking for a career in hospital administration, you can pursue a master's in business administration with a concentration in healthcare. Full-time professionals can also enroll in an MBA degree online to upskill flexibly. There are multiple positions available in the healthcare system that require individuals with effective management skills. Besides that, the following tips can help professionals improve healthcare business management.
1. Build relationships
Building relationships is crucial no matter which field you belong to. Every individual working in healthcare must strengthen their relationships with co-workers, employers, and other healthcare organizations.
Strengthening relationships allows you to learn from one another and to apply these learnings to your work. This increases the efficiency of the outcome at work, which also fosters trust. Trust will impact your reputation between your peers and your patients, and it helps create long-term relationships with them. This will benefit you when you have to implement a new policy or make a difficult decision people will naturally trust you and your judgment.
2. Develop strong leadership skills
It is necessary to have a leadership mindset in healthcare management. You need individuals in healthcare who can propagate a concept, champion a cause, lead confidently, work as a team player, and understand changing trends.
As the healthcare industry continuously transforms, a leader's expectations will also change. Mentorship programs are important in creating next-generation leaders or can connect aspiring staff to other leaders in the healthcare establishment.
3. Comprehend the difference between good practice, policy, and regulation
When conducting business, knowing the difference between good practice, policy, and regulation is important. Regulations are rigid and set by an authoritative organization such as the government. At the same time, a policy reflects the minimum standard set by the regulations.
Good practice is following policy with the choice to interpret it depending upon some variables. This will enable you to devise or revise policies to meet the minimum criteria for regulatory requirements while still having the ability for flexible, good practice. This becomes valuable when you have to deal with sudden unforeseen circumstances like a staff shortage or budget change.
4. Learn from failures
It is part and parcel of healthcare management to make mistakes or face failures when implementing strategies. When you come across failure, analyze what went wrong; this will give you a better idea of what you can do differently this time. It will also enhance your decision-making abilities, improve your leadership skills and help you become a better healthcare manager.
5. Be transparent
When working together in a team, it is important to be on the same page for efficient results. There should be transparency about the KPIs (Key performance indicators), values of the organization, and goals to be achieved. Make sure that everyone has access to the data required to succeed in their task.
6. Show appreciation for your employees
When employees are motivated, they perform their tasks to their full capacity, resulting in satisfied patients, ultimately leading to a successful business. Make sure to look after your staff and ensure they are being treated right, as they are the ones who are responsible for looking after the patients.
You can do the following to appreciate your staff:
Encourage staff to share their apprehensions, suggestions, or feedback
Consistently praise good work
Cultivate a team environment
7. Research future trends
It is necessary to have a proactive approach and to stay ahead of the trends when managing a healthcare business. Keep updating yourself about medical technology, procedures, and therapy innovations. Attend seminars and thoroughly read research journals. You can use social media to follow prominent figures in the medical field and gain insights into current best healthcare management practices.
As important as it is to be informed of the latest technology in the medical field, it is also essential to keep yourself updated about the changes in the industry's business side. To make your business adaptable to changing regulations, keep studying the alterations or amendments in regulations. Schedule a time to research and study the current industry business trends and keep an eye on future predictions. This will aid in providing quality patient care, staying ahead of competitors, and running a profitable business.
8. Provide patient-centric service
When devising and implementing any strategy in a hospital, always remember that the patient is the main priority. It wouldn't matter how innovative technology is used or how skilled the staff communicates with patients if the patient is unsatisfied with the service. Management is effective only when it is centered around patient satisfaction.
Conclusion:
Healthcare is a growing and thriving sector. According to US Labor Statistics, it is projected that the healthcare industry will grow by 16 percent between 2020 to 2030. With the continuous changes and projected growth in the healthcare industry, maintaining the standard of quality care and managing patients' well-being will become increasingly important. The tips above will help you successfully manage a healthcare business to provide patient-centric care and secure a sustainable bottom line.