Ideas for Using Up Leftover Roast Meat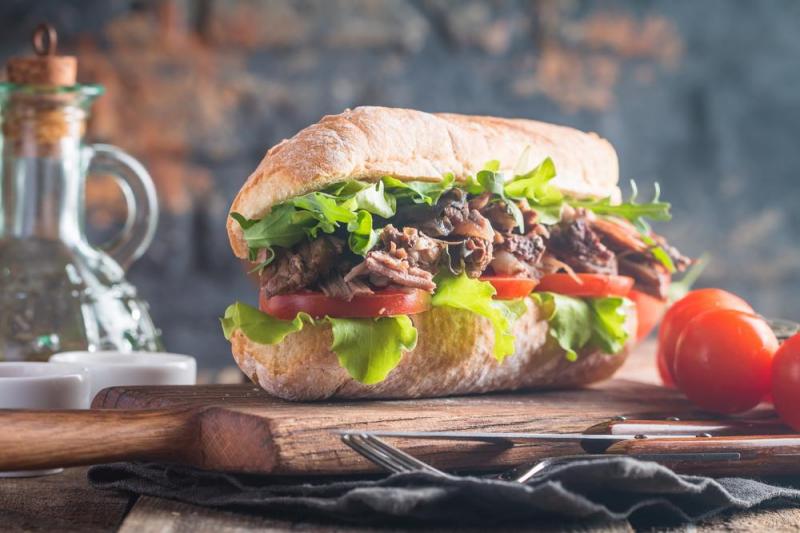 There are so many occasions where we find ourselves with lots of leftover meat that we simply don't know what to do with. Whether it's turkey at Christmas or left-over meat from when Muslims give Qurbani, no one wants to see good meat go to waste. With this being said, if you have meat in a large volume, it can be difficult to know what to do with it all. The key to using up leftover roast meat is to do very little with it; whether this means chucking it in a sandwich, bunging it in a salad, or throwing it in a stew, there's a multitude of options when it comes to utilising your roast meat in the best way.
Roast Beef Sandwich
When cooking a big old beef brisket, it can be difficult to gauge just what size joint of meat you need. Inevitably, you always end up with more than you bargained for, and you're left with mountains of beef that usually ends up in the trash; however, it doesn't need to be this way. Instead, get your hands on a baguette, some blue cheese, hazelnut, and parsley pesto, roasted bell peppers, salt, pepper, and a couple of slices of blue cheese. Spread some pesto on the baguette, layer the beef and toppings on top, and enjoy!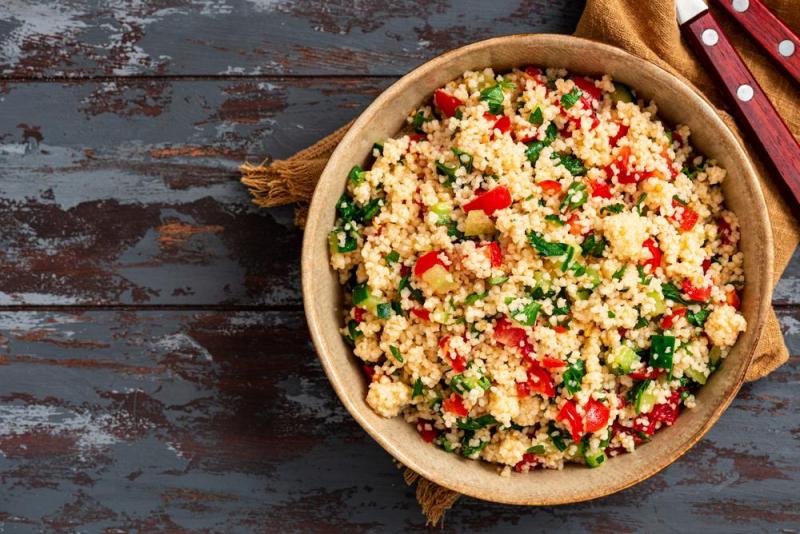 Moroccan-Style Stew
Another great way to use up roast meat is by making a Moroccan-style stew, as this type of dish won't dry the meat out. Although the list of ingredients may seem overwhelming for this dish, don't let this put you off, as the dish itself is incredibly simple. All you have to do is get your hands on some olive oil, butter, onions, garlic cloves, chickpeas, canned tomatoes, pepper, turmeric, ginger, cinnamon, lemon juice, vegetable stock, salt, coriander, mint, paprika, cayenne pepper, and, of course, your leftover meat. The butter and oil will need to be heated in a saucepan before the other ingredients are thrown in and cooked.
Vietnamese-Style Braised Meat
A common Vietnamese cooking technique is to blanch meat in boiling water before immersing it in marinade. Following this, a caramel-esque sauce can be created, before coconut milk and stock is added and the meat in incorporated and warmed. In order to achieve this, you'll need your leftover meat, coconut milk, gia vi, fish sauce, shallot, and caramel sauce. The main point of contention is that you'll need to keep an eye on the caramel sauce as, if overcooked, this will certainly taste burnt. Once these ingredients are all combined and cooked, the dish is ideally served alongside rice or noodles.
Couscous Salad
Couscous salad is ideal for throwing into a lunchbox and enjoying anywhere and everywhere. Similarly, this meal lasts well for a couple of days in the fridge. With couscous, hot vegetable stock, lemon zest and juice, salad, chickpeas, baby plum tomatoes, red bell pepper, cucumber, spring onions, dried fruit, coriander, mint, olive oil, salt, pepper, and your leftover meat, you can make this vision a reality.
Chorizo, Mushrooms, and Cream
The final recipe is a simple sauce that contains chorizo, tomatoes, mushrooms, and onions, and it's ideal for those nights where you just don't know what you want for dinner. With olive oil, red onion, garlic cloves, chorizo, chestnut mushrooms, smoked paprika, bay leaves, dried oregano, baby plum tomatoes, vegetable stock, red wine, cream, salt, and pepper, you can whip up a rich and tasty sauce. This is perfect to be served atop your leftover meat, or even pasta or baked potatoes.
What do you do with your leftover meat?