Keeping Fit In Your Golden Years With Medicare Advantage and SilverSneakers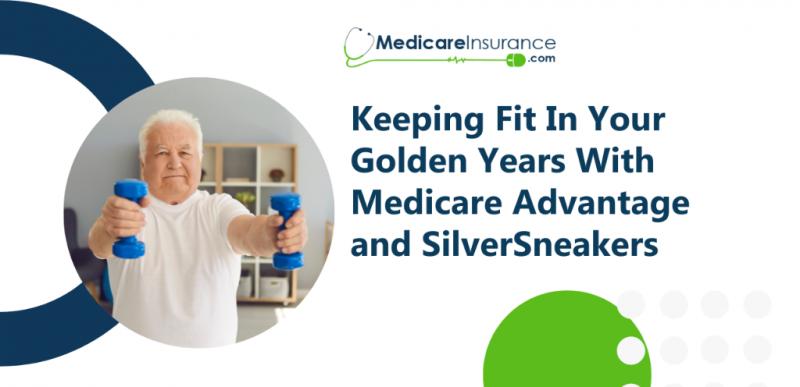 Are you enrolled in a Medicare Advantage plan? If so, congratulations! You may have access to one of the most comprehensive fitness plans on the market.
Medicare Advantage, a type of government-subsidized private alternative to traditional Medicare, offers a variety of extra benefits to beneficiaries. You might have seen ads for things like vision and dental care or cards to help you pay for groceries. However, many plans offer an unexpected additional benefit — no-cost membership to gyms across the country and access to fitness classes through SilverSneakers.
What is SilverSneakers?
SilverSneakers is a fitness program aimed at people 65 and older. Although it is a private service, you can't enroll directly:. SilverSneakers is only available as a benefit through certain Medicare Advantage plans.
If you are a SilverSneakers member, you'll gain full access to a network of over 15,000 gyms and fitness centers, including both local gyms and national chains like Planet Fitness and Curves. This includes access to all equipment, pools, saunas, sports facilities, and more.
You may have to pay extra for personal training or specific classes, but SilverSneakers also offers a variety of online and in-person classes at no cost. They also offer online resources like recipes, workout tips, and discounts for certain health-related services like nutritional counseling, physical therapy, and exercise equipment.
There's no additional fee: once you confirm your eligibility, you're a member for as long as you remain enrolled in your Medicare Advantage plan.
Fitness at All Levels
One of the major perks of SilverSneakers is that it accommodates people of all fitness levels. Let's say you're just starting out: maybe you go on regular walks, but you're looking to expand your workout routine. SilverSneakers has plenty of classes and resources for beginners.
Alternatively, maybe you're a regular Jack Lalanne and have kept up with a strict fitness routine for decades. SilverSneakers can help you there too. Not only do you have complete access to participating fitness locations, but they also offer classes aimed at higher fitness levels. Conversely, if you just want to work on your balance, SilverSneakers offers fall prevention classes and general wellness classes.
If you're feeling self-conscious about a gym membership, SilverSneakers offers in-home fitness classes through their app and website. If you enjoy the regimented feeling of scheduled courses, you can join live classes taught by certified instructors. If you prefer working at your own pace, they can also offer on-demand classes.
Compared to competing services like Peloton, SilverSneakers has some pretty compelling advantages. There's no additional fee, you have access to actual gyms and trainers, get access to discounts on health-related services, and can connect with a community of like-minded seniors and health professionals. However, it's not without its drawbacks.
Caveat Emptor
Since SilverSneakers is only available through Medicare Advantage, you'll need to accept a lot of additional conditions to benefit from it. Generally speaking, this isn't a bad thing: Medicare Advantage offers a lot of benefits Original Medicare doesn't.
Original Medicare, as a government program, is accepted almost everywhere. Generally, the only places that refuse Medicare are the places that don't take insurance at all. Medicare Advantage, conversely, is privately run. It offers the same coverage as Original Medicare, but insurers are free to negotiate deals with healthcare providers.
Depending on your plan, you may be limited to a narrow network of doctors and specialists compared to Original Medicare. It's important to confirm that your chosen plan provides high-quality coverage at a price you can afford before committing.
Still, if you're willing to accept the flaws, SilverSneakers is an excellent way to maintain your fitness well into your golden years.
How Do I Enroll?
Enrolling in SilverSneakers means enrolling in Medicare, which is a bit of a complicated process. We recommend reaching out to a licensed insurance agent: they can help you determine your eligibility and find a plan that fits your specific needs. Annual enrollment for Medicare begins October 15, and runs through December 7. If you're already enrolled, you can also change your Medicare plan from January 1 through March 31.
For individuals under the age of 65, the company behind SilverSneakers also runs a general fitness program called Prime Fitness, available through select insurance providers. However, it's not as comprehensive as SilverSneakers is. Contact your insurer for more details on your eligibility.