Searching "Cheap Dentist Near Me" Online: Smart Tips on Getting Affordable Dental Care in Australia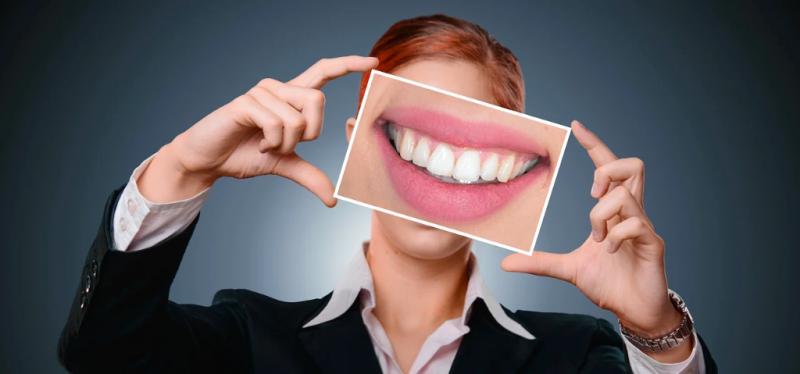 In today's technologically driven world, it has become so much easier to get the products and services that you need. With just a few clicks of the mouse or a few taps on your smartphone, you can find just about anything you're looking for.
This is especially true when it comes to finding cheap dental care in Australia. By simply typing "cheap dentist near me" into your favourite search engine, you will be presented with a long list of options to choose from.
But how do you know which one is the right choice for you? With the plethora of options available, it can be difficult to make a decision. However, don't fret, we're here to help!
How Much Does It Cost to Get Dental Care in Australia
The cost of getting dental care in the country depends on the type of treatment that you need, the clinic's location, and the fee the dentist charges.
However, to give you a general idea, here is a list of the most common treatments that patients get and their corresponding prices.
Comprehensive dental exam cost - $50 - $90
Dental X-ray cost - $30 - $60
Teeth whitening cost - $500 - $1,500
Root canal cost - $90 - $450 per canal
Dental fillings cost - $110 - $300 per filling
Tooth crown cost - $1,100 - $2,000 per crown
Dentures cost - $900 - $2,000
Regular dental implants cost - $1,500 - $2,500
All-on-4 dental implants cost - $22,000 - $42,000
Simple tooth extraction cost - $180 - $300 per tooth
Wisdom tooth removal cost - $350 - $500 per tooth
As you can see, some dental treatments can be quite expensive. But by doing a thorough "dentist near me cheap" online search, you will surely find a clinic that will fit your budget.
6 Ways to Save on Dental Treatments and Services
Now that you know how much some of the most common dental procedures cost, it is time to explore how you can get affordable treatments, while not compromising on quality. Apart from doing a "cheap dentist near me" online search, here are some steps that you can take to save on your next trip to the clinic.
1. Take Advantage of Dental Payment Plans
If you're worried about the upfront cost of your dental treatment, then you should definitely consider taking advantage of the payment plans some dentists offer. This way, you can spread out the cost of your procedure over a period of time, making it more affordable for you.
Most clinics offer in-house financing which you can use. However, if they don't have this option, then there are plenty of third-party providers that offer dental financing plans with low-interest rates.
You can also use your credit card to finance your dental treatment. Just make sure that you will be able to pay off the balance within a reasonable amount of time so that you don't end up paying more money in interest charges.
2. Use Your Insurance
If you have insurance, you can check with your insurance if it does cover dental care. If so, you should definitely use it to help cover the cost of your treatment. Most policies will cover at least a portion of the cost, and some even offer 100% coverage for certain procedures.
But before going to the dentist, make sure to call your insurance company and ask about what is covered under your plan. This way, you can be prepared ahead of time and know exactly how much you need to pay out of pocket.
In Australia, the dental treatments that are covered by most insurance are the following.
Diagnostic and preventive procedures, such as teeth cleaning, dental X-rays, and fluoride treatments
Basic procedures, such as fillings, extractions, and root canals
Major procedures, such as tooth crowns, bridges, dentures, and implants
If you need a procedure that is not covered by your insurance policy, then you can ask your dentist if they offer any discounts. Some clinics offer a cash discount if you pay upfront or a percentage of the total cost of treatment.
3. Ask Your Employer about Dental Benefits They Might Offer
If you're employed, then there's a good chance that your employer offers some kind of dental benefits. These can include anything from discounts on dental procedures to insurance plans that cover a portion of the cost.
So, if you're wondering how to find cheap dental care, then don't hesitate to ask your HR department about any dental benefits that they offer. You might be surprised at how much money you can save!
4. Get Your Treatment at Government-Funded Clinics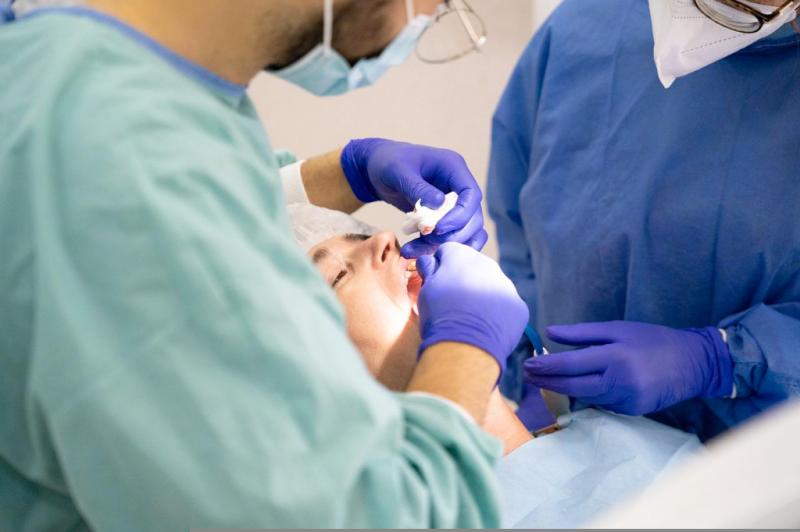 In Australia, there are plenty of government-funded dental clinics that offer low-cost treatments to those who qualify. So, if you're searching for a cheap dentist in your area, then this is definitely an option that you should consider.
To find out if you qualify for treatment at a government-funded clinic, you will need to contact your city's health department. They will be able to let you know if there are any clinics in your area and what the eligibility requirements are. So, if you're living in Brisbane, for example, you can find the best dentist Brisbane has today for your situation through the Queensland Health website.
However, keep in mind that there may be a long waiting list for treatments at these clinics. So, if you need immediate dental care, then this might not be the best option for you.
5. Inquire Dental Schools If They Offer the Treatment That You Need
Another great way to get cheap dental care is by having it at your local dental school. Many of these schools offer discounted (or even free) treatments to patients who are willing to be treated by students.
Of course, you will want to make sure that the students are supervised by experienced professionals. But if you're looking for a way to save money on your dental treatment, then this is definitely an option worth considering.
6. Compare Prices
Well, what better way to find the cheapest dental treatment than by comparing prices from different clinics? There are various ways that you can do this.
First, you can ask for dental quotes for patients in your area. Many clinics are happy to provide you with a quote for the treatment that you need. Alternatively, you can use online dental comparison tools that allow you to compare prices from different clinics all in one place.
Of course, you can also ask relatives, friends, or even your family doctor for recommendations. They might know of a clinic that offers discounts or has lower prices than average.
Final Thoughts
So, there you have it! By trying the above-mentioned tips as you do your "cheap dentist near me" online search, you can be sure to find an affordable dental clinic that meets your needs.
However, it's still important to remember that just because a clinic is cheap doesn't mean it's the best option for you. So, you must do your research and ask around before making a decision.
Do you also have your own tips on how to find cheap dental care in Australia? Please share them in the comments below. And, for more useful tips and information on health and fitness, feel free to browse our site.
Good luck!