4 Reasons Why the Post-Pandemic World Is Lucrative for Nurses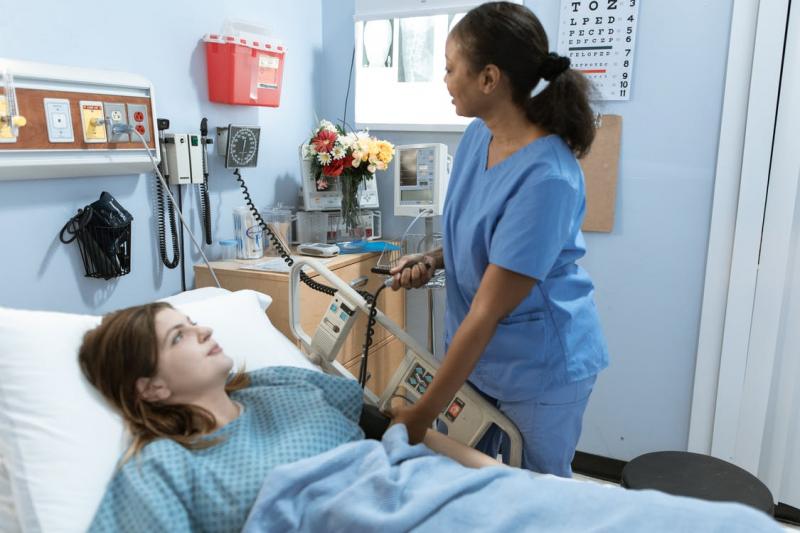 Nurses have been at the forefront of the fight against COVID-19, and it's no surprise—after all, they played a major role in alleviating the healthcare emergency situation brought by the pandemic. Now, as the world is moving towards a new normal and recovering from the impact of the COVID-19 pandemic, nurses are likely to play a prominent role in the healthcare sector, even in the post-pandemic world.
In the aftermath of the pandemic, the nursing profession has seen some major changes. Shortage of nurses has led to a rise in demand for these professionals, especially in developed countries like the U.S. In fact, according to a recent study, nearly 1.2 million new registered nurses (RNs) will be required by 2030 to meet the demand for nurses in the country.
In addition to this increasing demand, nurse practitioners are also seeing their responsibilities expand as they take on more responsibility for patient care. As a result, many nurses are finding themselves earning more money and respect. In the coming years, more people will be going to school for nursing to join the trend and make a difference in the lives of ordinary citizens.
Shortage of Nursing Professionals
According to the WHO, there is a worldwide shortage of health workers, specifically nurses and midwives, who account for more than 50% of the current shortage of health workers. Moreover, for countries to achieve their sustainable development goals on health and well-being, the WHO predicts that around 9 million nurses and midwives will be required around the world by the year 2030.
With the increasing demand for healthcare and nursing professionals, it is expected that the shortage of nurses will continue to rise. With the COVID-19 pandemic and its impact on the country's healthcare system, this shortage will only be exacerbated further.
With this shortage, the demand for nurses will increase significantly. The need for trained and experienced nurses will grow as well as more opportunities will emerge for them in various fields such as hospital administration, research, practice management, and so forth. This means that there are plenty of opportunities waiting for you.
Ability to Tackle Challenges in the Absence of Doctors
Nurses are able to tackle challenges that doctors used to handle, and they can do it with the same level of expertise. In fact, nurses are well-versed.
The first reason why nurses are going to be more in demand is that they have been trained to deal with the unique challenges of working in an emergency room setting. Nurses know how to recognize when a patient is having a medical emergency and can act quickly on their own initiative to stabilize the patient until further help arrives.
The second reason why nurses are going to be more in demand is that they have been trained on how to administer medications and treatments that do not require an M.D.'s prescription or supervision. This means that if a nurse sees a patient who needs antibiotics but cannot get them because there aren't any doctors around, she can administer them herself without worrying about having her license revoked by state regulators.
The third reason why nurses are going to be more in demand is that they know how to give shots, which means they can provide vaccinations against common diseases like measles without having to wait for an M.D.'s approval first.
Expertise and Experience
In the post-pandemic world, nurses are in high demand because they have the expertise to help people. Nurses have experience in treating patients, managing their health and safety, and administering medication. They also have extensive knowledge about how to deal with a pandemic because they have been trained to do so. Nurses can help save lives during a pandemic.
Nurses also have experience with helping people in difficult situations, such as those who are sick or injured. In addition, nurses can communicate with patients' families or loved ones about their condition, which will reduce their stress for them.
In fact, nurses are responsible for a large part of the world's healthcare system already—they account for a considerable number of all healthcare providers in North America. And with so many people now relying on nurses for their healthcare needs, it's safe to say that demand for this skill set will continue to rise in the coming years.
World Acknowledged the Critical Role of Nurses in Fighting COVID-19
The world acknowledged the critical role of Nurses in fighting COVID-19 (Explain how nurses were crucial in fighting against COVID-19 and their role will continue to gain more prominence even in the post-pandemic world)
They played a major role in the battle against COVID-19, both in terms of their professional duties and their personal sacrifices. The nurses have been on the frontline of this pandemic as they provide care and treatment to patients. In addition to providing care, they also have to deal with stressors such as lack of sleep, low morale, high burnout rates, and other factors that may contribute to an increased risk for depression.
In response to this need for mental health support, many organizations have developed programs that specifically target nurses working in emergency departments (ED). These programs focus on improving burnout rates by reducing stressors such as workload and long shifts that can lead to burnout. They also provide resources for nurses who are struggling with depression or anxiety symptoms due to working conditions during this pandemic period.
Final Thoughts
Nurses have unparalleled experience in this world. They have learned what does and does not work when it comes to caring for people with illnesses—and how to do it safely.
Nurses have always played a vital role in emergency medical situations, but now they're taking on more responsibility than ever before. This means that their skills are more important than ever before—and that means salaries are rising.
In fact, salaries for registered nurses have risen by 14.64% in the last five years (2017-2021) across the United States. However, this varies with the experience and location. This is great news for those looking for new jobs or wanting pay raises at their current jobs—especially if you're considering becoming a nurse.