5 Facts to Know About Mental Health Counselors in 2022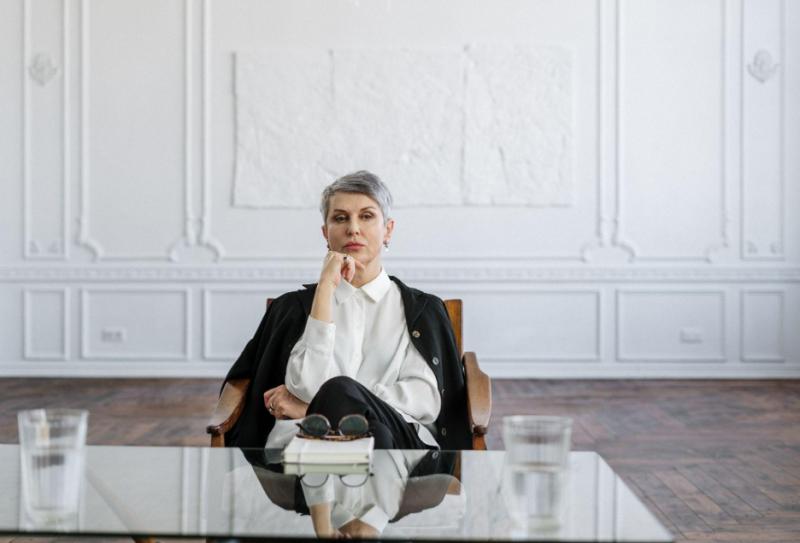 One out of the five people in the United States is a victim of mental illness. Earlier, it was considered taboo to discuss or treat mental health issues. But with this high prevalence of mental health issues, people have started taking it seriously like other physical illnesses. Mostly, people who require mental support seek a mental health counselor as the first resource.
Mental health counselor is a very noble and certified professional. Like any other field, it does have its challenges along with opportunities. It's never a good idea to jump into a post-grad degree without knowing the demands and the growth in this profession. We have mentioned some basic facts about mental health counselors if you plan to opt for this profession. But before that, let's discuss who is a mental health counselor.
Mental Health Counselor:
A mental health counselor is a licensed professional who promotes mental well-being and educates people about mental health. They help people deal with major mental health issues related to divorce or breakups, family, marital or parenting problems, or any loss, grief, or trauma. A mental health counselor's job is to make clients look at the root cause of their problems and help them make healthy decisions. Their job is to encourage people to express their emotions and experiences to be mentally fit and healthy.
Trends in Mental Health Counseling:
The trends that are reorganizing the counseling career in 2022 are:
Increase in Income Potential:
Mental health counselors provide vital services to individuals and families dealing with various challenges. As a result, mental health counselors can earn a comfortable living. In addition, they often enjoy high job satisfaction and a sense of personal fulfillment.
The clinical mental health counseling salary ranges from $68,000 to $75,000 per year. However, their income potential depends on several factors, including the counselor's experience, education, and the setting in which they work. Counselors who work in private practice or high-paying industries, such as hospitals or the government, can earn a higher income than those who work in other settings.
So if you're considering a career in mental health counseling, know that you can potentially earn a good income. With the right training and experience, you can be well on your way to a rewarding and fulfilling career.
Mental Health Counselors Will be In-Demand:
Mental health counselors are in high demand in today's climate. As more and more people struggle with mental health issues, the need for qualified counselors grows. As a result, mental health counseling is rapidly growing, with job opportunities expected to grow by 23% from 2020 to 2030.
There are several different job opportunities available for mental health counselors. You can work in a hospital or private practice setting, or you can even work as a school counselor. In addition to providing counseling services, mental health counselors conduct research, provide educational workshops, and advocate for policy changes to improve mental health access and services.
No matter what setting you choose, you'll be helping people who are dealing with a wide variety of mental health issues. If you are interested in a career in mental health counseling, now is a great time to start your journey.
The popularity of Online Counseling:
Mental health counseling is increasingly moving online as more people seek therapy from the comfort and privacy of their homes. Several other factors also drive this trend, including the rising cost of mental health care, the stigma surrounding mental illness, and the COVID-19 pushed people to shift toward online resources.
There are many benefits to online counseling. Like the ability to reach a wider range of clients, offer counseling services at a lower cost, and the flexibility to meet the needs of clients who may not be able to access traditional counseling services. However, online counseling has challenges, such as the need to build trust with clients and the potential for technical difficulties.
Overall, online counseling is a growing field that is becoming increasingly popular and necessary. Mental health counselors offering online counseling services will be in high demand in the coming years.
Requirement of Technological Skills:
As our world continues to become increasingly reliant on technology, it's no surprise that counselors will need to be proficient in technology to remain efficient in their field. To meet future demands, counselors must be comfortable using various types of technology, from simple emails to more complex tools like data management systems.
While some counselors may be hesitant to use technology, it's important to remember that it can be a helpful tool if used correctly. Technology can help counselors keep track of their clients, collect data, and even provide therapy sessions online when used correctly.
Mental health counselors will be required to use various types of technology, including but not limited to:
Virtual Reality
Artificial Intelligence
Data Analytics
Online Counseling Platforms
So, if you're planning on becoming a counselor, make sure you're comfortable with technology.
Licensed Mental Health Counselors Are Required:
As of 2022, all mental health counselors must be licensed to practice. It means that anyone wanting to become a mental health counselor must obtain a license from their state. The requirements for licensing vary from state to state. Still, they generally include completing an accredited counseling program and passing a state-approved exam.
With the online counseling trend, many people who aren't professionals have started playing with people's health for money. This change is being made to ensure that only mental health counselors who are properly trained and qualified can help their clients. Mental health counseling is a vital service that can help people deal with various issues. And only qualified professionals must be allowed to provide this service.
Conclusion:
As the mental health landscape continues to evolve, mental health counselors will play an increasingly important role in providing care and support to those in need. As a result, they will get a high salary and job security. But they should adapt themselves to technological skills and online counseling to earn these benefits. If you aim to become a mental health counselor, keep these trends in mind to succeed in your career.