6 Ways Mental Health Awareness Can Help Reshape Society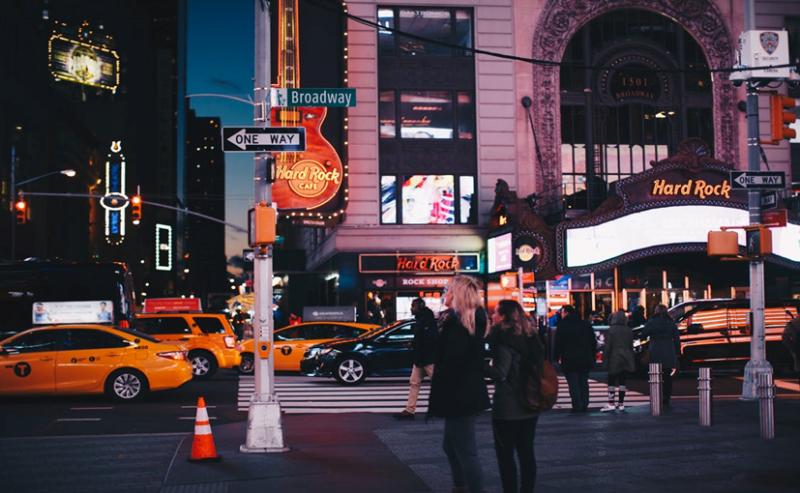 According to research, one in every four Americans suffer from a mental health condition(s). And this situation only got bleaker with the onset of the COVID-19 pandemic, as people experienced a further decline in their mental health. Therefore, awareness regarding the significance and preservation of mental health is essential. If you don't know about possible conditions and their symptoms, you won't be able to identify what is not okay and what relevant mental health services you can go for.
Mental health awareness goes a long way. Through the efforts of individuals and the government, society can be steered towards a more positive direction. A recent example is the semicolon movement. It advocates mental wellness and stands in solidarity with the victims of depression and suicide. People tattoed the semicolon symbol on their bodies to signify that their story has not ended. Such projects stand as an ingenious example of raising much-needed awareness. Here are six ways in which mental health awareness can reshape society:
Improvement in mental health care facilities
With an increased demand for mental health services, the supply will also increase due to good career prospects. More and more people would like to enroll in this discipline to be a health worker. In this day and age, an online master of public health degree is also available. Consequently, mental health services will multiply and become more accessible.
Apart from this, energies will be diverted towards further improving people's mental health. New theories and medicines will be drafted and tested for this purpose.
Additionally, educational institutions and workplaces will be incentivized to keep counselors and therapists at the disposal of children and employees.
When the quality of help improves, so will people's attitudes. Nations with healthy minds experience higher motivation levels, success, and better living standards.
More success stories
Awareness implies that people experiencing mental health changes can go for early intervention. The condition can be effectively catered to if not fully cured. It means that you won't have to jeopardize your education, career, and relationships if your mental health gets a blow.
Many people get into an inescapable spiral. For instance, if you are hitting a mid-life crisis, all your adolescence and adulthood efforts will be compromised if you fail to get out of it. However, by being knowledgeable about mental health issues, you can get help, consult a counselor, and steer back. This approach applies to rocky marriages, careers, traumas, etc. You will prevent it from getting in your way by addressing the problem.
As a result, all individuals will be able to reach their full potential, and we will see more success stories around us. The youth shoulders the responsibility of carrying society and the country forward. By receiving the necessary guidance, they will emerge triumphant in this task.
Healthy families
Generational trauma and untreated mental health can lead to toxic households and dysfunctional families. On the other hand, enlightened individuals can take on the responsibility of raising a family competently. Anxiety and depression are getting increasingly common in children due to studies, bullying, the pressure to fit in, and competition. So, parents need to be well-aware of mental health concerns to identify red flags and immediately jump to help. This measure ensures a healthy upbringing and stronger future generations.
At the same time, awareness through educational institutions will teach young people to give space to their parents and be present to uplift them, for instance, when mothers suffer from postpartum depression or when the family gets hit by a financial crisis, or when parents' careers swirl. In such cases sticking together and helping each other out will make families tightly-knit and healthy.
Tolerant and supportive community
The world can do a lot better in regards to tolerance. The fact that people have a lot on their plate and that your actions might trigger someone's mental health will encourage you to be more considerate and tolerant. And you have to be informed of the essence of mental health to achieve this goal. Consequently, you will bite back on aggression and impulsive behavior and be mindful of not coming off as rude and insensitive, as it may hurt others. Thus, creating a better environment in educational institutions, homes, and workplaces.
Moreover, people will come out and support each other through whatever means they can. They can form support groups, provide financial aid, and strive to be in constant touch with each other.
Mental health awareness will bring out the good in people. Furthermore, tolerance, support, and solidarity regarding mental health will translate and spread across other sensitive avenues like racism, sexism, and homophobia.
Destigmatization
There is a lot of stigma in regards to mental health. People often break ties with patients instead of helping them out. For instance, bipolar disorder or schizophrenia patients are labeled 'crazy' and are increasingly called out for their conditions by family, friends, etc.
Destigmatization would encourage the respective populace not to isolate themselves. They will hold on to their motivation and not ignore their condition. They will seek immediate help to prevent the illness from becoming chronic and getting the better of them.
It is often the exaggerated and insensitive reaction by the community that isolates people. When people around them become more accepting, they can talk about their experiences more openly and realize that they are not alone.
Relevant public policies
With better knowledge, the government will be able to establish better and more appropriate public policies catering to the mental health of citizens. One example is proposing a mid-semester break for college students.
College is a tough nut to crack. Many students succumb to the intense pressure of their degree, causing their mental health to go down into disarray. Such initiatives by the government will encourage people to take short breaks to focus on their mental health, relieve some stress and bounce back to their full potential.
Apart from this, the government will be inclined to allocate more funds to this sector and work on mental health policies; increasing greenspaces can be one of them.
Final thoughts
Mental wellbeing is vital to leading a fulfilling and successful life. Numerous causes can take a toll on your mental health. But there is no need to panic. Help will always be at your disposal, and you can spread awareness through different mediums to normalize it and make it more accessible. From a healthy environment in homes and workplaces to a supportive community, a society can change for good if people put their and others' mental health first.