7 Tips to Help Aspiring Nurses Decide Their Specialization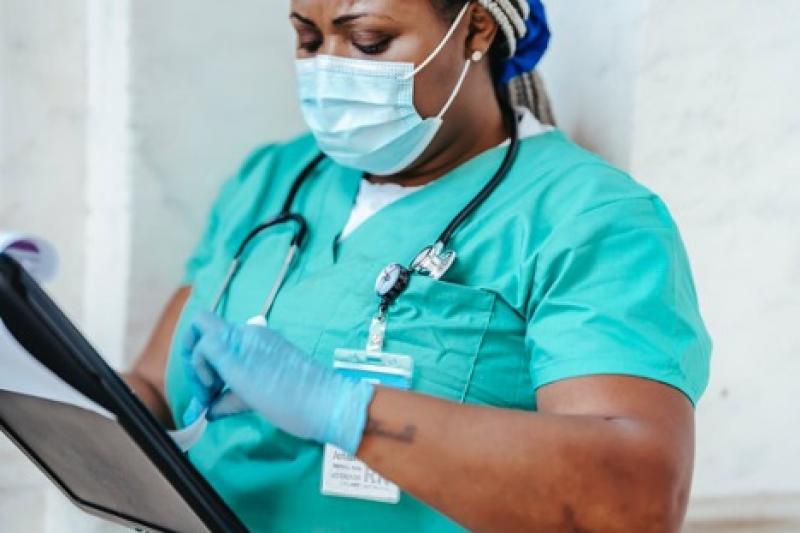 There is no denying that nursing is one of the most demanding yet gratifying careers in the healthcare industry.
Most professionals choose this field to impact the lives of patients positively. The good thing about this field is it offers its professionals a wide range of career and specialization opportunities.
Answer this. What's the first thing that comes to your mind when you think of working as a nurse? Probably finding a job in hospitals or private clinics, right?
While that is true, nurses today do not restrict to just these work settings.
Instead, different specializations today allow nurses to perform their duties in various work environments such as schools, patient homes, correctional facilities, etc.
Although some nurses know which area they would specialize in when starting their nursing school, others have no idea. However, as the profession advances, all nurses today need to earn specialization at some point in their career if they wish to climb the ladder of success.
Yet, with numerous opportunities, deciding which area to specialize in often becomes a bit overwhelming.
To make sure you choose the right nursing specialty that best fits your career goals, here is a list of factors you must consider.
YOUR INTEREST MATTERS
Before stepping on the road to specialization, the most crucial thing is determining your interests. When you love what you're doing, you will put in all your efforts and perform at your peak.
Simply put, you can't pursue a specialization just because all your friends choose it because it'll make you feel burdened when studying and working.
Therefore, make sure to consider what interests you most before making the final decision.
At this point, you might be thinking, what can nurse practitioners specialize in or what job roles they perform after specialization?
Depending on their interests and career goals, there are different areas of specializations that nurses can get into.
Some of the common include family nurse, pediatric, neonatal, geriatric, psychiatric mental health, etc.
KNOW YOUR PERSONALITY
Let's be honest; each individual has a unique personality that differentiates them from others. Therefore, taking into account your personality type when choosing your area of specialization can make a huge difference.
For example, some people are cheerful and bubbly and enjoy interacting with people. In contrast, others have calm and collected personalities.
When it comes to personality type, there is no right or wrong. Thus, take an honest look at your inner self and understand your personality.
Self-reflection can help you determine your strengths and weaknesses. In addition, your natural personality traits can help you manage your work even at challenging times.
CONSIDER WORK ENVIRONMENT
Once you have learned your interest and personality, the next vital question comes - what is your ideal work setting? While pursuing your specialization will not necessarily get you out of the hospital, it can open many exciting avenues for you to explore in the industry.
For instance, you can work in schools, research centers, correctional facilities, offices, etc. Since nurses are in-demand everywhere, you just need to figure out where you would like to see yourself working.
Some nurses prefer working in a fast-paced environment where they can deal with patients with more complex needs, such as the intensive care unit, trauma center, etc.
Others prefer working away from direct patients; they can specialize in case management, infection control, etc.
DON'T FORGET TO LOOK INTO EDUCATION REQUIREMENTS
Do you want to hit the ground as soon as you complete your education? Or do you have a passion for continuing your training after earning a higher educational degree?
These answers will give you a choice to decide which nursing specialty will work best for you. Some nursing specialties require higher education, like a master's degree.
For instance, if you wish to be a nurse anesthetist, you need to complete your specialized education and gain an RN license as a pre-requisite.
Moreover, special certifications and an advanced degree are often necessary for job roles such as case management, informatics, etc. So your level of education will determine which specialty you are eligible for.
WHICH AGE GROUP WOULD YOU LIKE TO CARE FOR?
It is no secret that you love helping people from all walks of life. That is why you chose to pursue this career path.
However, it might come as a surprise to you, but the age group of your patients matters significantly. For example, some nurses prefer to work with babies only.
At the same time, others enjoy taking care of all patients irrespective of age group. Each age group has its set of unique challenges.
Communication styles vary depending on age group as well. Perhaps you find it easy to converse with children or family. If that is the case, the pediatric or family nurse practitioner might be the ideal choice for you.
CONSIDER EMPLOYMENT OUTLOOK AND SALARY
It is pretty obvious for most professionals when choosing any career path to look for job outlook and salary potential.
Since you'll be investing a lot of time and energy to earn a specialization, you don't want to be jobless, do you?
Although nurses are high in-demand worldwide, you need to make sure the specialty you pursue has some demand in the local market. It is even more important to consider this if you plan on relocating.
TAKE INTO ACCOUNT WORK-LIFE BALANCE
Last but not least, you must consider the number of hours or days you're willing to work. Ask yourself whether you're comfortable working at any time of the day and have no problem skipping holidays.
Do you need regular working hours or do you want to spend more time with your family? Keep in mind that most work settings require nurses to work overnight or at unconventional hours.
As a result, the work-life balance nurses working in these settings often get disturbed. Thus, make sure to choose a specialty that allows you to match your interest and personality with your priorities.
CONCLUSION
Whether you've just started nursing school, are in the middle of it, or have gained a few years of experience, choose a specialty after weighing all the pros and cons.
Remember, it's never too late or too early to choose a nursing specialty. Also, switching to a different one is relatively easy, so you no longer have to worry about not enjoying what you pursue.
In the end, no matter which specialization you select, there are many job opportunities since the demand for nurses is high globally.
Earning a specialization has many benefits. It can help you make more money, boost confidence and allow you to perform your duties in the field where you feel more content.