Are Weight-Loss Pens Really Effective?
Written by: Irwin Z Rothenberg, MBA, MS, CLS(ASCP)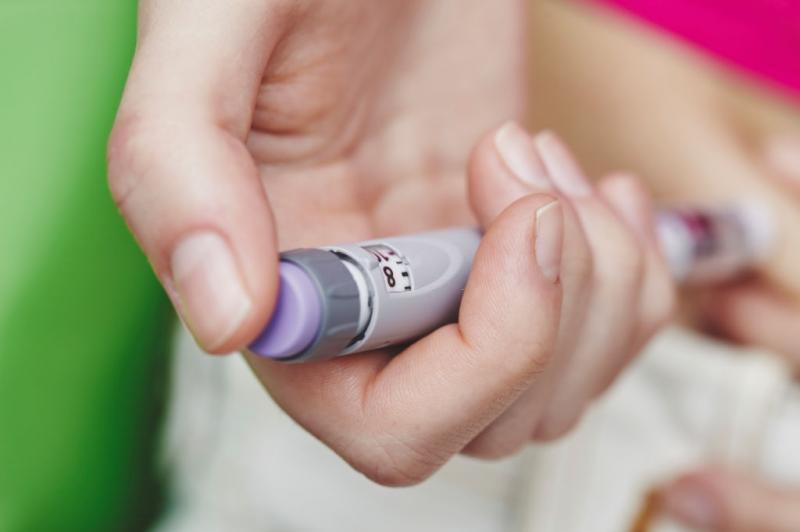 Obesity is a serious problem worldwide, but especially in developed countries including the United States, and the European Union. Today, more than 1.1 billion adults worldwide are overweight, and 312 million of them are obese. Obese people are at increased risk of developing serious health conditions, including type 2 diabetes, high cholesterol, high blood pressure, and coronary artery disease, as well as having a significantly increased risk of cancer.
The relationship between obesity and diabetes is of such interdependence that the term 'diabesity' has been coined. The passage from obesity to diabetes is made by a progressive defect in insulin secretion coupled with a progressive rise in insulin resistance. Both insulin resistance and defective insulin secretion appear very prematurely in obese patients, and both worsen similarly towards diabetes.
In addition to diet, exercise, and lifestyle modifications, weight loss medication is another method for addressing obesity. However, such drugs can result in side effects, including elevated heart rate, insomnia, anxiety, hallucinations, addiction and a risk of putting the weight back on once the course is complete. This medication is often available as daily or weekly "weight loss pen" injections
Weight Loss by Injection
It has been only a few years since initial government approval in the UK paved the way for widespread availability and commercialization of the new treatment of choice for obesity and type 2 diabetes: liraglutide by injection.   It was first manufactured in 2014 by Novo Nordisk, a respected pharmaceutical company based in Denmark, and marketed as Victoza.
Victoza is administered as a dose of 1.2 micrograms by injection, originally developed as a drug to treat patients with type 2 diabetes, by stabilizing their glucose levels.
That same year, 2014, the United States Food and Drink Administration (FDA) also accredited liraglutide as a treatment for obesity via a daily injection. The drug was designed to be used alongside a healthy diet and regular exercise regime.  However, obese patients with associated health disorders, such as high blood pressure, diabetes and dyslipidemia, were generally found to experience unwanted symptoms affecting the digestive system after the 20th week of taking the medication—including nausea, vomiting and loss of appetite[i].
In 2017 Novo Nordisk then launched Saxenda (a higher dose of liraglutide at 3 micrograms, also by injection), for use via private clinics for weight management (not type 2 diabetes management). The higher dose Saxenda works to reduce/delay hunger, so that patients will eat less food and thus fewer calories. It is reserved for those clinically defined as obese (BMI 30+), or nearly obese (BMI 25-30) with weight-related medical conditions. 
How Does Liraglutide Work?
Basically, this drug works by suppressing a patient's appetite. It started out as a drug that was developed to treat diabetes. It was prescribed at a low dosage for this purpose. It was later found that when the dosage was increased, to 3.0mg per day (from 1.2 mg per day), the drug offered a weight loss benefit.
It is an effective appetite suppressant, resembling the hormone glucagon. Once liraglutide enters the bloodstream, the following actions occur[ii]:
Signals are sent to the brain, leading to reduced feelings of hunger.
Stomach contractions decrease, so food remains in the stomach longer, reducing the need to eat. 
The pancreas is stimulated into producing insulin to maintain glucose level balance, although this does not increase the risk of a hypoglycemic episode because the drug becomes active only when food is consumed.
A search of the literature concerning the efficacy of liraglutide for weight loss identified the results of five randomized, placebo‐controlled trials of liraglutide for weight management. In addition to recommended diet and physical activity, liraglutide consistently resulted in a 9 to 18 lb. weight loss, with a greater proportion of patients achieving at least 5 and 10% weight loss compared with placebo. The most common adverse effects were gastrointestinal and primarily occurred early in the treatment course[iii].
Another study was carried out on a sample group of 3,731 people, some of whom were obese (BMI scores of over 30), but not diabetic;  and some were overweight (BMI scores of over 27) and suffering with associated health disorders, such as high blood pressure, diabetes and dyslipidemia. After the 56-week study was completed, it was found that 92% those who received the medication lost from 5% to more than 10% of their bodyweight over the initial 2 months, while the drug also helped the sample group lose up to 3 inches in their waistline[iv].
Conclusion:  Liraglutide administration is effective as a weight loss treatment for obese patients; but maintenance of the weight loss must be accompanied by changes in lifestyle including healthy diets and exercise.
How is the Injection Pen Handled?[v]
Injection sites include the abdomen, thigh or upper arm of patients.
All directions on your prescription label and read all medication guides or instruction sheets must be followed.
Do not use mix two sources of liraglutide together (such as Victoza and Saxenda).
Liraglutide is injected under the skin at any time of the day, with or without a meal.
Carefully read and follow any Instructions for Use provided with the medicine.
Prepare an injection only when ready to use it.
Call doctor if sick with vomiting or diarrhea.
Storing unopened injection pens: Refrigerate and use until the expiration date. Storing after first use: Store the pen in a refrigerator or at room temperature and use within 30 days.
Do not freeze liraglutide, and throw away the medicine if it has become frozen.
Use a needle only once and then place it in a puncture-proof "sharps" container. Follow state or local laws about how to dispose of this container.
Semaglutide and Dulaglutide medications for type 2 diabetes control are also administered as injectables
The Semaglutide Injectables:[vi]
Wegovy[vii]: Approved June 2021
Manufactured by Danish pharmaceutical company Novo Nordisk, Wegovy, a semaglutide, is a glucagon-like peptide-1 used in diabetes treatments, and administered using an injection pen, just like liraglutide. Wegovy involves a once-a-week injection, and it is intended to be taken alongside a reduced-calorie diet and with an increase in physical activity.  In clinical trials, Wegovy patients averaged 15% weight loss over a 68-week period. Existing weight-loss drugs average only 5% to 10% weight loss.
Ozempic[viii]: Approved December 2017
Ozempic (semaglutide) helps control blood sugar and insulin levels. Ozempic is a pre-filled, disposable, single-patient-use injection pen, to be used along with diet and exercise to improve blood sugar control in adults with type 2 diabetes mellitus. Ozempic is also used to reduce the risk of major cardiovascular events such as heart attack, stroke or death in adults with type 2 diabetes mellitus with known heart disease.  This medicine is not for treating type 1 diabetes.
The Dulaglutide injectable
Trulicity[ix]: Approved September 2014
The recommended first dose of TRULICITY is 0.75 mg once weekly. The dose may be increased to 1.5 mg once weekly for additional glycemic control. The maximum recommended dose is 1.5 mg once weekly. Administer TRULICITY once weekly, any time of day, with or without food.
Summary
Since 2014 liraglutide has been available, primarily in injectable form, as an effective treatment for morbid obesity (BMI >30) and type 2 diabetes.  While there are side-effects to be considered, liraglutide has been shown in numerous clinical trials to be effective as an appetite suppressant and insulin stimulant. Weight loss is generally in the 5% - 10% range within a short treatment time, but lifestyle changes are necessary to maintain weight loss.
References:
[i] Thepchatre, J. MD. Weight Loss Pens: a certain way to lose weight or an ineffective gimmick?  August 7, 2020 Samitivej.  https://www.samitivejhospitals.com/article/detail/weight-loss-pens
[ii] Ibid.
[iii] Mehta, A., Marso, S., and Neeland, I.  Liraglutide for weight management: a critical review of the evidence. Obesity Science and Practice. 2017 Mar; 3(1): 3–14. https://www.ncbi.nlm.nih.gov/pmc/articles/PMC5358074/
[iv] Thepchatre, J. MD. Weight Loss Pens: a certain way to lose weight or an ineffective gimmick?  August 7, 2020 Samitivej.  https://www.samitivejhospitals.com/article/detail/weight-loss-pens
[v] Multum, C.,  Liraglutide. Drugs.com. December 20, 2020. https://www.drugs.com/mtm/liraglutide.html
[vi] Pflughoeft, A.  FDA approved a new weight loss drug. Here's why it's a game changer. June 7, 2021. Deseret News. https://www.deseret.com/2021/6/7/22522734/fda-new-weight-loss-drug
[vii] FDA Approves New Drug Treatment for Chronic Weight Management, First Since 2014. FDA News Release. https://www.fda.gov/news-events/press-announcements/fda-approves-new-drug-treatment-chronic-weight-management-first-2014
[viii] Stewartm J., and BPharm.  Ozempic. August 24, 2021. Drugs.com. https://www.drugs.com/ozempic.html
[ix] Cunha, J.  Trulicity. RxList. October 13, 2021. https://www.rxlist.com/trulicity-drug.htm#description