Digital Marketing For Dentists: 8 Strategies For Success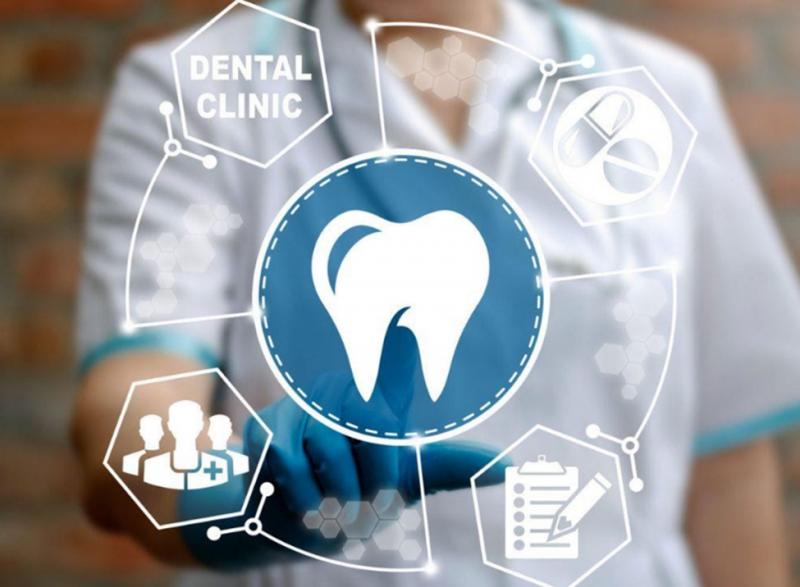 Dental marketing is a critical piece of any successful dental practice. To attract new patients and keep current ones coming back, you need to have a strong online presence. Today, we will discuss some of the best digital marketing strategies for dentists. We will cover everything from creating a great website to using social media effectively. By following these tips, you can grow your dental practice and reach more patients!
1. Research Competitors and Differentiate Yourself
The first step in any good dental marketing plan is to research your competition. Look at what they are doing well and identify areas where you can improve. It is also important to find ways to differentiate yourself from other dentists in your area. What makes your practice unique? Why should patients choose you over another dentist? Once you have answered these questions, you can begin to develop your marketing strategy.
There are several ways to differentiate your dental practice. One way is to focus on a niche market. If you have particular expertise or offer unique services, make sure this is clear on your website and in your marketing materials. You can also appeal to patients who are looking for a more personal touch. market your practice as a friendly and welcoming place.
2. Get Your Website Basics Right
Your website is the foundation of your online presence. It is important to make sure that your website is well-designed, informative, and easy to use. Patients should be able to find the information they are looking for quickly and easily. In addition, your website should be mobile-friendly. More and more patients are using their smartphones and tablets to search for dentists, so it is important that your website can be accessed on these devices.
If you are not sure where to start, there are several dental website templates available online. You can also hire a web designer to create a custom site for your practice.
Once you have your website up and running, it is important to keep it updated. Regularly add new content, blog posts, and special offers. This will help to attract new patients and keep current ones coming back.
It is also important to make sure your website is secure. Patients will trust you with their personal information, so it is important to ensure that your site is protected from hackers.
3. Improve Google My Business Listing (GMB) and Customer Reviews
Google My Business is a free listing that allows businesses to control how they appear on Google Maps and in local search results. Claiming and optimizing your listing can help you attract new patients to your practice.
Make sure your listing is accurate and up-to-date. Include important information such as your address, phone number, website, and business hours. You can also add photos and videos to your listing.
Encourage patients to leave reviews on your Google My Business page. Positive reviews can help improve your ranking in local search results. In addition, potential patients will be able to see what others have to say about your practice before they make an appointment.
4. Create Great Blog Content
One of the best ways to attract new patients is to create interesting and informative blog content. Write about topics that are relevant to your patients and their oral health. In addition, be sure to include keywords that potential patients might use when searching for a dentist. For example, if you are a cosmetic dentist, you could include keywords such as "teeth whitening" and "Invisalign."
Not only will interesting blog content help you attract new patients, but it will also help you build relationships with current ones. Keep your blog updated regularly and be sure to respond to comments and questions.
5. Consider Google Ads for Your Small Business
Google Ads is a powerful tool that can help you reach new patients. You can create targeted ads that appear in search results when potential patients are looking for a dentist.
When creating your ads, be sure to include relevant keywords and target your location. You can also set a budget for your campaign so that you don't overspend.
Google Ads can be a great way to attract new patients, but it is important to track your results. Be sure to monitor your click-through rate and conversion rate so that you can optimize your campaign.
6. Improve Your Local SEO
Local SEO is the process of optimizing your website for local search results. It is important to make sure that your website is designed for patients in your area.
Include your city and state in your titles and tags, and be sure to list your practice on directories such as Google My Business and Yelp. You can also create content about local events and attractions.
By improving your local SEO, you can attract new patients who are searching for a dentist in your area.
7. Focus on Your Social Media Channel
There are several social media platforms that you can use to market your dental practice. However, it is important to focus on one or two primary channels. This will allow you to create quality content and build relationships with your followers.
Some of the most popular social media platforms for dentists include Facebook, Twitter, and Instagram. Consider which platform is most popular with your target audience and focus your efforts there.
By focusing on a primary social media channel, you can attract new patients and grow your dental practice.
8. Partner with Local Influencers
Local influencers can help you reach a wider audience and attract new patients to your practice. Find influencers who are relevant to your industry and partner with them to promote your business.
For example, you could partner with a local blogger who writes about oral health. They could mention your practice in a blog post or social media update. You could also offer to sponsor their content in exchange for a mention of your practice.
Partnering with local influencers is a great way to reach new patients and grow your dental practice.
Digital marketing is a great way to grow your dental practice. By following these tips, you can reach new patients and build relationships with current ones. Implementing a few simple strategies can make a big difference in the success of your practice.