How To Care For An Elderly Patient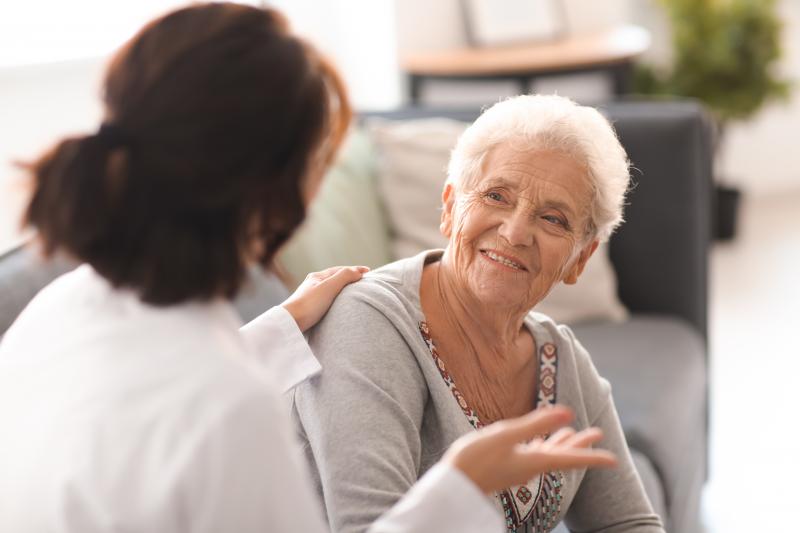 Providing care for elderly patients can be very challenging, especially if they're experiencing several conditions like Alzheimer's disease, dementia, vision impairment, and hearing loss.
When treating elderly patients, it's important not to make norms about their capabilities. Remember that circumstances and conditions are unique to every patient. Nevertheless, if you're in charge of taking care of an elderly patient, here are some tips that you can follow to avoid any problems:
Show Some Sincerity
Typically, during visitations, a care provider should ask the right questions about the social circles and living conditions of the client. It's important that the provider understands how their environment plays a role in the patient's treatment. This kind of understanding helps in supporting shared decision-making.
Be Patient
When caring for an elderly patient, patience should be practiced at all times. There are times that providers need to repeat what they say multiple times before the patient understands the message fully.
When communicating needs a lot of repetition, you'll need to slow down your speech and speak clearly until your patient understands. It's also common for elderly patients to take a bit longer to react during a conversation, so be patient.
Consider At Home Care When Necessary
A 24 hour care at home for an elderly patient is extremely beneficial, especially during the pandemic. At-home care can lessen agitation in patients who have already lost their sense of place and time. Often, those who are dealing with dementia become disoriented to place and time, which may result in significant agitation.
So, if your loved one is suffering from this disease, it's time to consider at-home care. Fortunately, more and more care providers are offering this kind of service to ensure the safety of elderly patients.
Exercise Active Listening
When treating an old patient, it's important that you listen to their words actively. What's more, you'll need to understand that they're having a hard time expressing ideas to others.
You can make use of body language like favorable nods in order to acknowledge the receipt of a communication without interrupting the patient. In case you can't understand your patient, consider asking some clarifying questions.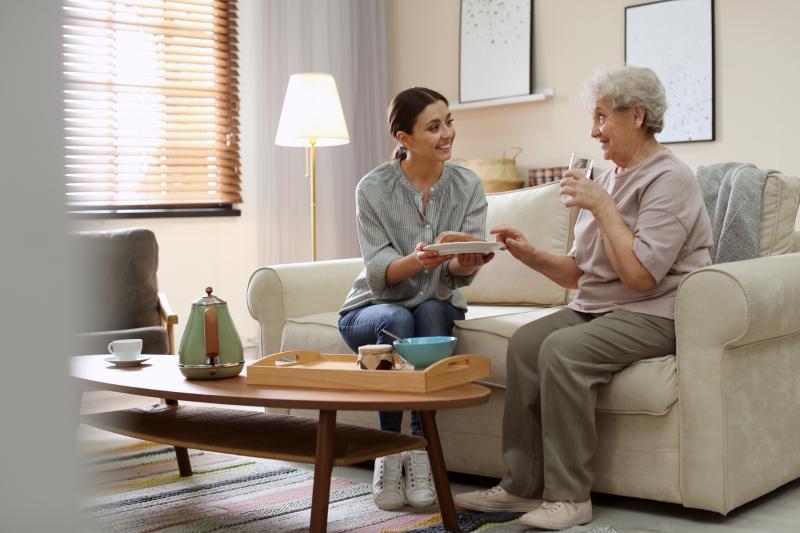 Regularly Monitor The Patient's Medications
The majority of elderly patients use several medications. Thus, they might experience different side effects like nausea and dizziness that may result in loss of balance. So, every time the patient gets a new prescription, make sure to review it thoroughly. You can also consult a general physician regarding safer substitutes for the medication if it has severe side effects.
Stick To Prescriptions
Make sure that your elderly patient takes the medications based on the prescription without fail. You can use pillboxes with labels for every day of the week to organize the medications. In addition to that, this box comes with various rows to keep track of several medications taken in a day. But make sure that the patient's pillbox is filled properly.
Take Safety Precautions
When bathing, a fall risk is the number one safety concern when taking care of elderly patients. So, you need to ensure that the flooring is not slippery or wet, grab bars are properly installed, the water temperature is suitable, and the bathroom isn't cold.
Incorporate Exercise
When taking care of an elderly patient, regular exercise is beneficial and crucial. You may also incorporate exercises such as balance activities, stretching, endurance training, and strength training.
While endurance training will focus on developing proper breathing and blood circulation, strength exercise will help reduce muscle loss related to aging. It'll even help in enhancing joint movements.
Furthermore, balance exercises will help reduce the possibility of falls. But before incorporating any of these exercises, make sure to clarify your proposed routine with a physical therapist or other professionals first.
Keep Assistance Equipment Easily Accessible
Providing the elderly with the right walking equipment like canes and walkers for safe mobility is important. Having said that, make sure that every time the patient needs it, you or the elderly patient can access it easily. You should also ensure that the equipment fits the patient's mobility requirements. It's because poorly fitting mobility aids may increase the risk of falling.
Takeaway
When taking care of an elderly patient, you need to handle everything with a tender touch. Be sincere and patient as you try to empathize with their circumstances and condition. These nine tips will help you offer the right care to help all elderly patients live happier and healthier life.