Therapist vs. Psychologist
It is okay sometimes to feel overwhelmed by everyday life. There are so many things happening every day, so it is entirely understandable to feel too tired, confused, sad, happy, and everything all at once.
You need someone to talk to and consult. Someone who can listen and give you useful advice on how to continue with your life. But who is that person that sounds so perfect? Both psychologists and therapists are the people you are looking for.
Both of them would help you significantly improve your life. If you are feeling blue, it is time to do something about it. So how do you decide between going to a therapist or a psychologist? If you want to continue reading this topic, please click on the link that follows: https://www.wikihow.com/Tell-if-You-Need-to-See-a-Therapist.
Psychologists 
Psychologists are trained professionals with a degree in psychology. This gained knowledge helps them assess the situation with a better and broader perspective. This means that they have come across a different situation in their schooling and managed to find a way to overcome them. That is why they will be excellent support to you.
Most of them are dividing their time by treating patients and, at the same time, doing some research. This part is of great importance when it comes to being a member of the medical community. Healthcare, technology, and everything connected to medicine is evolving and improving every day. A specialist needs to be always on top of things to know how to treat you most healthily and efficiently.
They are qualified to diagnose problems and disorders and to determine the proper treatment based on that observation. They sometimes work hand in hand with a psychiatrist allowing their patients to recover fully.
So, the bottom line is if you feel like you need someone who is specifically trained to diagnose and determine treatment, then you are looking for a psychologist. They are fully capable of providing you the needed guidance and the proper support.
Therapists 
Therapists can be categorized as social workers, marriage counselors, psychiatrists, life coaches, and psychologists. This means that the field of a therapist can be vast and filled with different experiences.
A therapist can be an expert in a couple of disciplines that are mentioned above. They can be there to provide you a piece of useful advice on how to handle your problems and see what really bothers you. Their field is broader than the psychologists, so it is essential to look for an experienced and highly trained therapist before deciding anything further.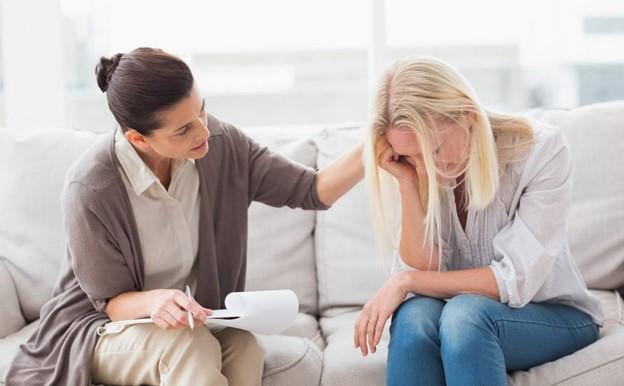 Unexperienced therapist without a field of expertise may only confuse you even more. They form a structure in which you will clarify your decisions and deal with your feelings. Analyzing this will help you decide whether you should see a therapist or psychologist in the future.
Every therapist and psychologist's goal should be to help his or her patients come out of therapy better than they used to be. How to find a good therapist or psychologist?
Check their experience 
As mentioned several times before, you need to find someone with experience. And why is that? Feelings are a complex part of us—specialists like psychologists and therapists deal with analyzing and studying human behavior.
But there is something that comes with experience rather than just the knowledge from the books. In real-life situations, people learn how to deal with a specific thing right there on the spot. This makes us stronger and better at what we do.
So, an expert who has been through many patients probably has an already developed structure that works more effectively and offers better solutions.
Consult and contact 
You need to contact a couple of experts to see which will fit your needs best. After all, they need to be there to listen to you and offer you a reasonable solution. You don't want to end up with someone pushy who will make you even more uncomfortable. Click here for more info.
Consulting them and contacting them before you decide anything should be your number one priority. And if you are still not sure what to do, rely on your closest ones. No one would give you a better recommendation for a psychologist or a therapist than your family. They will be there to guide you and support you through the entire path.