Can Hospitals Benefit From Using Used Lab Equipment?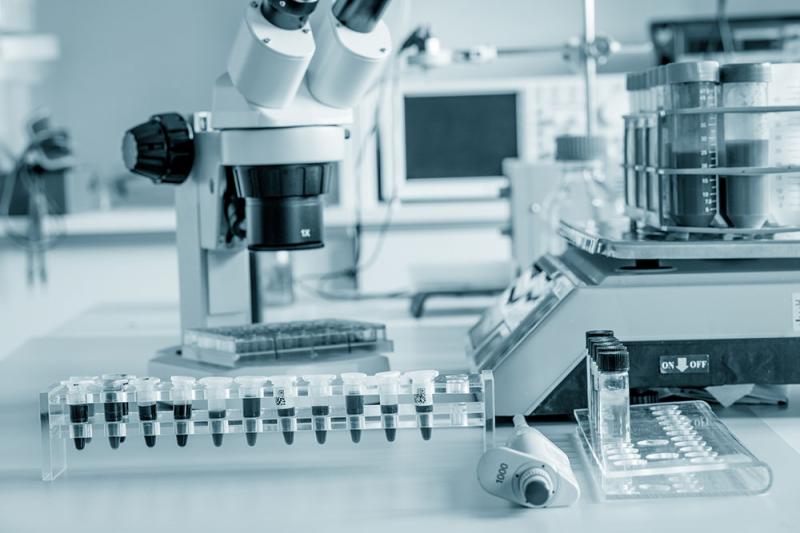 Hospitals and medical facilities are essential whenever there are health emergencies that must be attended to immediately. A good example is the current COVID-19 pandemic that is bringing turmoil to every nation. Many hospitals are experiencing a shortage of lab and medical equipment that could help them properly care for patients. The lack of essential equipment for testing and treatment causes panic to hospital patients, their loved ones, as well as healthcare frontliners. This shortage can be helped resolved by utilizing used laboratory equipment.
Using secondhand lab equipment may seem unimaginable. After all, laboratory equipment must be sparkling new, right?  However, there is not much difference between buying used lab equipment and purchasing a secondhand car. Buying used medical equipment may have its disadvantages, but the benefits trump the cons, which will be discussed in detail later.
Hospital administrators should know that there are options when it comes to acquiring laboratory and medical equipment. Quality is still the most crucial factor to consider whether buying used or new lab equipment.
How To Ensure Quality Of Used Lab Equipment
Follow these simple steps to ensure that you are only dealing with industry-standard equipment:
Identify the lab equipment that you need
Request quotations from reliable suppliers and vendors
Compare the options available
Ask for equipment demos
Verify the warranty coverage of and service contracts for the used lab equipment
You may be wondering where refurbished and slightly used laboratory equipment come from. Some of these are from reputable healthcare facilities with redundant lab machines. Additional storage is required to keep extra lab equipment, which some medical facilities do not have. It also creates a problem of overlooking equipment kept in storage until they become almost obsolete to use.
Other medical facilities enjoy the benefit of having a replacement program for their existing lab equipment, which creates a surplus in their inventory. Companies who purchase surplus laboratory and medical equipment refurbish these gadgets, which can be used by other healthcare facilities without compromising quality or accuracy. Utilizing secondhand lab equipment is also more environment-friendly since disposing of unwanted medical equipment in a normal way poses biohazard risks.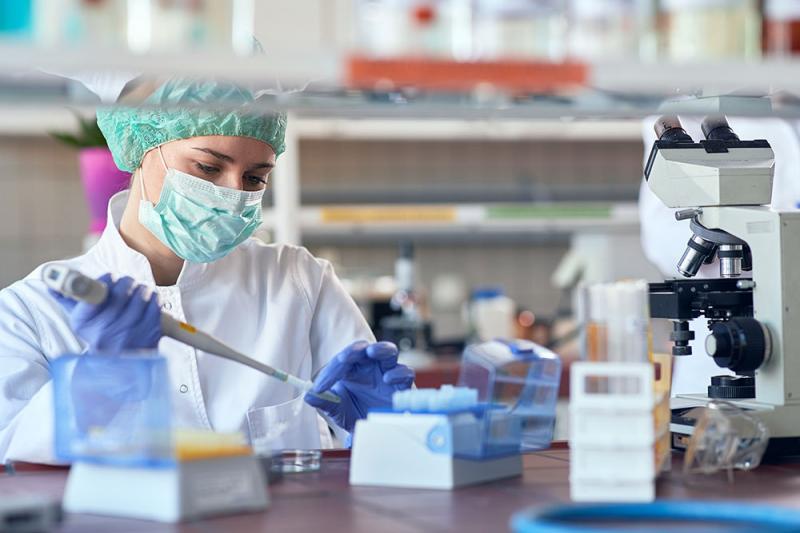 Benefits Of Used Lab Equipment For Hospitals
Medical facilities need not suffer from a lack of essential laboratory and healthcare equipment. One of the best ways to maximize the budget for equipment spend is to look for suppliers of gently used medical and lab equipment. Purchasing refurbished lab equipment offers apparent benefits, and some surprising ones, such as the following:
1. Cost-Effective
Laboratory instruments are essential to any hospital or clinic facility. However, brand new equipment costs thousands of dollars, and smaller institutions may have less money to burn to be able to buy critical lab equipment. The lack of quality lab equipment may lead to the deterioration of health and medical services.
Cost savings is one of the primary and obvious benefits of purchasing used laboratory equipment. You can easily save half of the original price or even more as compared to buying brand new medical equipment. The money saved can be used by healthcare facilities to improve other areas of operation. Acquiring used high-quality lab equipment is cost-effective and practical.
2. Improved Efficiency
The lack of medical testing facilities hinders healthcare employees from doing what they need to do, which is providing efficient and effective medical care for patients through accurate lab testing. If healthcare workers do not have any access to safe and high-quality medical equipment, they will not be able to perform their job well.
Improved efficiency is a result of saving money from purchasing brand new lab machines. In essence, medical facilities can acquire more equipment to allow more people to be tested and treated for their health problems. The availability of modern and top-quality lab equipment, albeit being secondhand, not only improves the efficiency of the hospital staff, but it also boosts their morale.
3. Updated Equipment
Sadly, some healthcare facilities continue to use lab equipment that are very old. Outdated medical equipment raises the likelihood of inaccurate test readings or results, which puts patients' health at risk.
It will be extremely beneficial for a hospital to acquire used but well-maintained healthcare tools and machines to ensure the accuracy of their patients' test results. For a fraction of the cost, a healthcare company can start using modern and updated lab equipment to serve customers and hospital staff better.
There are various options and sources in the market if you are looking to buy secondhand lab equipment. However, it is best not to purchase as-is laboratory equipment since the quality may not be as guaranteed as other kinds of used medical devices. Having said that, it would be best to look for "refurbished", "reconditioned", or "remanufactured" lab equipment from a reputable medical equipment supplier.
4. Eco-Friendly
It is always a great idea to put something to good use instead of throwing them away. You are helping the environment when you opt for refurbished lab equipment.
New pieces of medical equipment are manufactured by utilizing raw materials and energy. Refurbished machines, on the other hand, can be used after they have been repaired and decontaminated. There is nothing wrong with recycling equipment as long as it is in proper working condition and has been tested. Who says you cannot take advantage of modern technology without harming the environment?
5. Better Reputation
A medical facility that does not use modern lab equipment can end up losing clients and patients. To become a trustworthy healthcare provider, it must utilize modern, top-quality equipment and machines.
Having a fully equipped medical facility increases the trust of patients and clients in your institution. When hospital clients are aware that the facility is well-equipped with reliable machines for treatment and testing, they will continue to come back and entrust their health to you. During uncertain times, like this current pandemic, people want to know that they can rely on your healthcare facility to get the tests and treatments that they need to undergo.
Conclusion
A hospital or any type of healthcare facility benefits immensely from acquiring good quality, well-maintained healthcare equipment. To gain the trust of employees and patients, you must be confident in the machines that you use for testing and treatment. The health of patients should be given utmost importance, and this is what healthcare providers and institutions should focus on.