Top Picks For Lightweight Golf Stand Bags: Functional & Stylish Options
If you're like us, you love to walk when you play golf but don't want to have a sore back when you visit the 19th hole. The solution to this problem is a lightweight golf stand bag.
We want to help you find the best lightweight golf bag for you. It needs to be both functional and fashionable. It should have all of the features you cherish and help you look great on the first tee. Look great, play great!
The marketplace for lightweight golf stand bags is crowded, but don't worry, we've done the homework for you. Select one of the products below and enjoy your afternoon on the course.
6 Best Lightweight Golf Stand Bags In 2023
1. Sunday Golf El Camino
Sometimes you save the best for last, but in this case, we're leading off with our favorite. The El Camino by Sunday Golf checks all of the boxes. It's a beautifully designed, versatile lightweight golf stand bag. Your golfing buddies will immediately be jealous.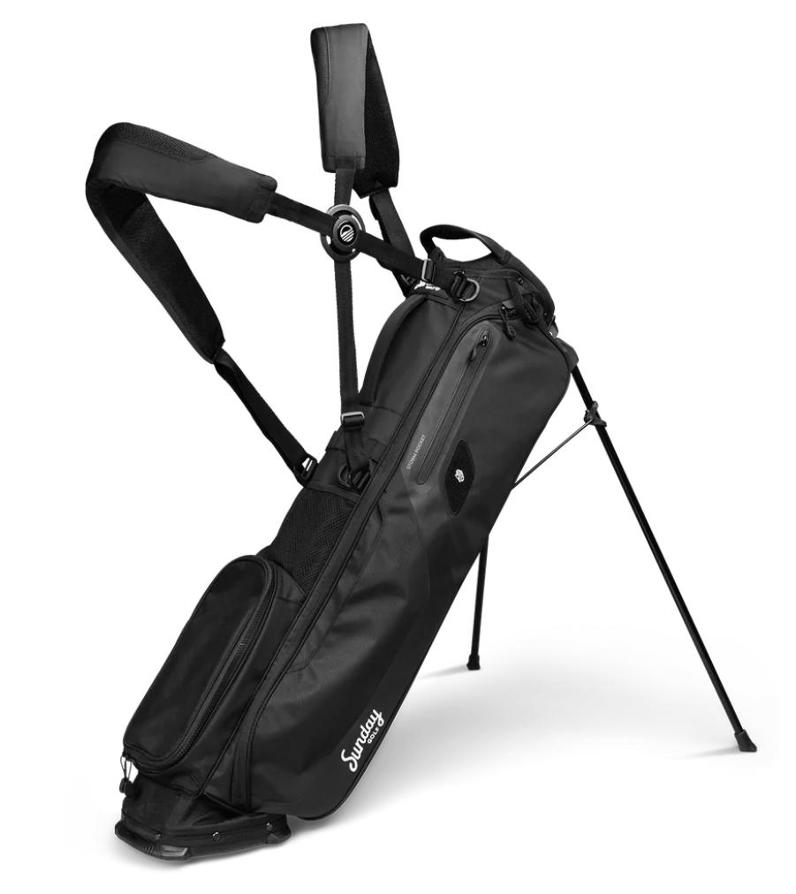 The El Camino weighs less than four pounds, has a premium double-shoulder strap, and a full-size dual-flex stand. The insulated pocket will keep your favorite drink cold and the velour-lined valuables pouch will keep your phone, keys, and wallet safe. You have your choice of 8 different colors (we love the Ron Burgundy) and the El Camino is reasonably priced at $189.99.
2. Titleist Players 4 Carbon Stand Bag
If you play golf, you know the name Titleist. It's a famous golf brand and they've been making high-quality golf products for decades. The Players 4 Carbon Stand bag is no exception and was an easy choice for our list of best lightweight golf bags.
This bag isn't flashy — it was designed with the serious/competitive golfer in mind. Engineered with an ultra-lightweight construction, the Players 4 Carbon weighs only three pounds, making it an easy carry for golfers of all ages. You'll enjoy the premium double strap and there's plenty of storage for your golf essentials. Titleist offers this lightweight golf bag in 14 different color combinations, so we're confident you can find one you love. You'll pay a little more for the Players 4 Carbon — it costs $270.
3. PING Hoofer Lite Stand Bag
If you're a competitive golfer who wants to walk the course, you need to give the PING Hoofer Lite a look. There's a reason this bag is used by most high school and college golf teams across the country. Maybe not as fun as others on our list, but if you enjoy grinding for a score, you may need a Hoofer.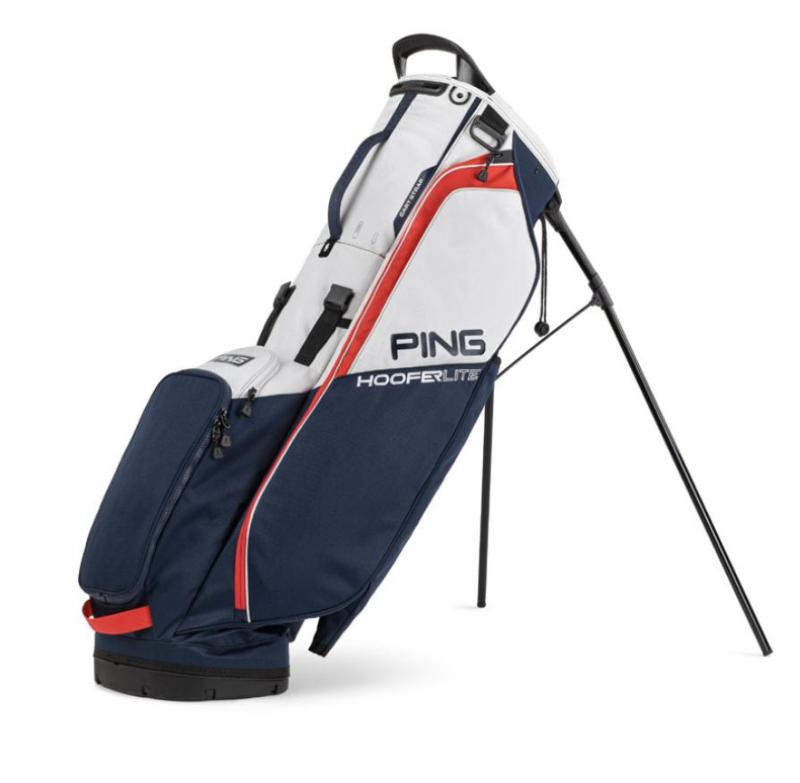 It's slightly heavier than others on our list, weighing in at five pounds. The Hoofer Lite has nine pockets, so you won't have any problem bringing all of your golf gear to the course. Plenty of options on the color scheme (18) for $245.
4. TaylorMade Flextech Lite Stand Bag
Next on our list is the Flextech Lite Stand Bag by TaylorMade. Weighing just four pounds., it features a four-way top with crush-resistant construction and the FlexTech stand system. Another cool feature is the self-adjusting strap that'll make your walk comfortable and easy.
The Flextech Lite has plenty of storage and is more economically priced ($189.99) than some of the options on our list. This product leans more towards function than style, but it's a high-quality lightweight golf bag. You'll be able to pick from 12 different colors.
5. Mizuno K1-LO Stand Bag
Mizuno marketing likes to say the K1-LO is almost weightless — this is a bit of a stretch, but it's one of the lightest full-size bags you can find. High-density foam shoulder straps and intelligently placed pockets make it a joy for golfers who prefer to walk the course.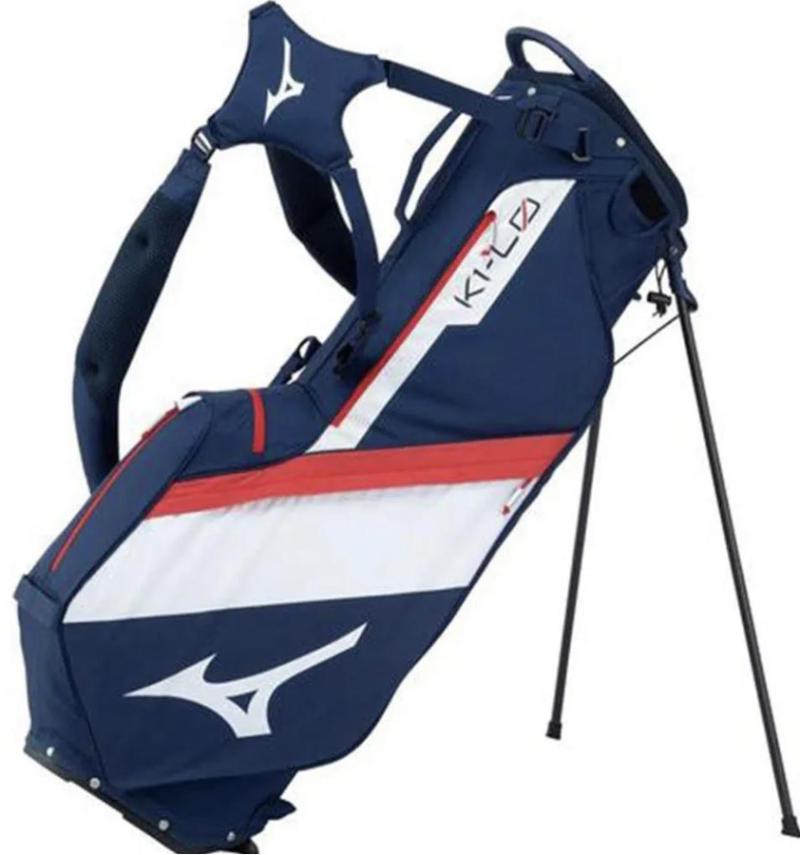 There's no doubt this is a great lightweight golf bag, but it's a bit more basic than other products in our top six. The K1-LO provides you with the features you need to walk the course, but nothing extra or fun. You can select from three different colors for $150.
6. Callaway 2023 Fairway C HD Stand Bag
Callaway is another monster brand in the world of golf and a company that you can trust to make great products. A sleek and stylish compact stand bag with waterproof construction, the Fairway C easily accommodates all your golf essentials while keeping the elements out.
The Fairway C HD weighs four pounds, has a premium double-shoulder strap, and has storage for your essentials and apparel. What makes this lightweight golf stand bag unique is its waterproof construction. If you plan to play a lot of golf in the rain, this bag is right for you. Select from five different colors for $299.99.
Avoid The Cart Paths With A Lightweight Golf Bag
Get a lightweight stand golf bag and stop wasting money renting carts. Get some exercise while you enjoy the great game of golf. When you have the correct equipment, walking the course is easy.
There's no time like the present — go walk nine this afternoon. Good luck and play well!