Need Medicine? Things to Consider when Opting for Mail-Order Pharmacy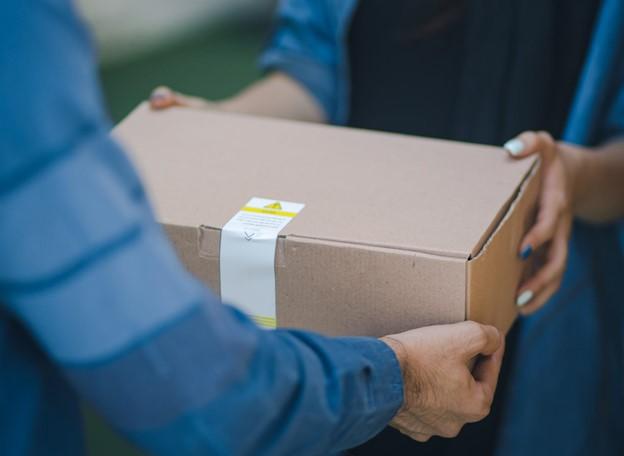 You might be considering saving some money the next time you buy your medication, or just want to get away from the hassle of going to the drugstore yourself. Either way, buying your meds using a mail-order pharmacy is an excellent option for you to try out.
How Does Using a Mail-Order Pharmacy Work?
If you currently have health insurance, there is a pretty good chance that it is partnered with a particular mail-order pharmacy. A mail-order pharmacy typically operates through your health insurer's pharmacy benefit manager (PBM). Furthermore, it is vital to know that if a mail-order pharmacy is not partnered with your insurer's PBM, you might not get any coverage from your health plan.
For this, you can contact your health insurance provider by dialing the number on your health card. Also, you can choose to check on your insurer's website to know before placing your orders.
Additionally, your physician can opt to send your prescriptions. If those aren't your options, you can also order it yourself online or through the mail with the prescription attached to it. You will then receive your orders within a week or two. Furthermore, mail-order pharmacies usually deliver in bulk (90-day supply or so).
Since it might take two weeks to receive your order, it is recommended to ask your doctor for two prescriptions. One that you can purchase at your local pharmacy, and another for your order.
Mail-Order Pharmacies vs. Online Pharmacies: What Are Their Differences?
Mail-order pharmacies and online pharmacies both deliver your orders directly to your home. However, they are not exactly the same. Your health insurance usually partners with a mail-order pharmacy. On the other hand, online pharmacies can be anywhere in the world.
Several online pharmacies might not be under US laws. This means they may or may not accept your health insurance. On the contrary, in most cases, mail-order pharmacies are covered by your health plan.
There are several online pharmacies you can search on the internet. However, be cautious in looking out for predatory ones. Some attract customers by offering discounts on medications and not requiring any prescription, in return, selling counterfeit drugs. Hence, if you choose to order using an online pharmacy, make sure that it has a license to operate. The legitimacy of a mail-order pharmacy, however, is more secure since it is backed by your insurance. Still, it pays to be vigilant.
Is A Mail-Order Pharmacy Right For You?
If you like getting your meds delivered on your doorstep, then using a mail-order pharmacy is a no-brainer.
Discounts on your medications vary depending on your insurer, especially when it comes to the generic alternative of your prescription drugs for chronic conditions such as high blood pressure or diabetes. You may also be able to save more by ordering a 3-month supply of those meds for a co-payment of a few dollars or, sometimes, $0.00 including the shipping fee.
However, you'll have to make sure you'd benefit from choosing mail-order. Some retail pharmacies offer the same 90-day fill with, possibly, the same charge as those mail-ordered. So, always study your health plan to compare rates.
On the other hand, if saving is your main priority, you can always use BuzzRX Prescription Coupons. Not only will it help you reduce your expenses but also will let you compare the cost between a mail-order and local pharmacy.
Should I Keep Buying My Meds At The Local Pharmacy?
If the local pharmacy sells your medication reasonably, it is okay to stick with it. Local pharmacies tend to have a more personal relationship with clients, often paired with excellent service. However, if you think using a mail-order pharmacy benefits you more, you are always free to change.
As mentioned, it may take two weeks before your supply can reach your doorstep when using a mail-order pharmacy. If you need the prescription immediately, it is best to buy it at your local pharmacy.
Advantages of Using a Mail-Order Pharmacy
Below are the advantages of ordering through a mail-order pharmacy that is partnered by your health insurance:
They are often less expensive. You can buy your prescription drugs in bulk directly from drug manufacturers at a lower cost. This is because it is connected to your health plan. Furthermore, as mentioned, they usually contain a 90-day supply, which can help you to save some money.
Ordering a 90-day supply means you won't have to ask your doctor for any prescriptions frequently. This means less work and time for refills.
There are a lot of mail-order pharmacies that operate 24/7. It can either be through their website or through their telephone number. This is beneficial if you have queries concerning your medication at late hours.
Disadvantages of Using a Mail-Order Pharmacy
The following are the disadvantages of using a mail-order pharmacy to buy your medications:
You will receive your medicine supply longer than buying it at a walk-in pharmacy. That is why it is not ideal for immediate purposes.
Your package might arrive late or even damaged. This is because the mail system can be very unpredictable. Furthermore, some may require you to sign before you receive your supplies. If you are not home when the supply arrives, you might not get your orders.
Mail-order pharmacies typically use special packaging to keep certain medications like insulin refrigerated. This packaging might break during shipping.
Takeaway
Using a mail-order can help you save time and money. However, it is vital to make sure that the benefits outweigh the drawbacks. Hence, before you opt to a mail-order pharmacy, do your research.