The Best Healthcare Guide For Low-Income Families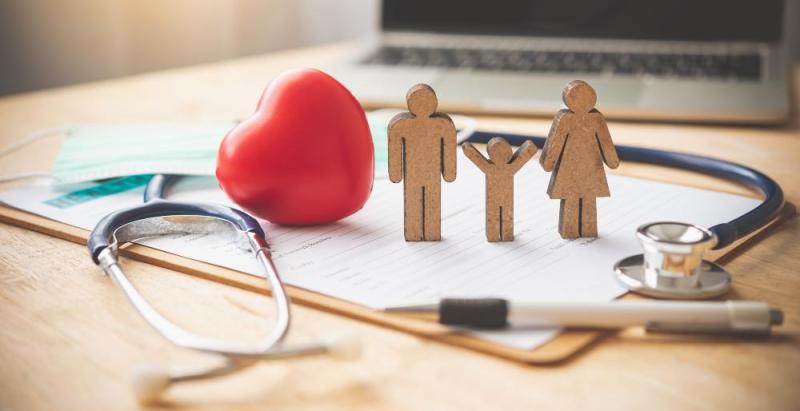 Recent world events have many of us questioning our job security and struggling to care for family members with serious challenges. If you have seen a big drop in your income and are struggling to maintain your health coverage, the tips below can help.
Help For Seniors
If you are over the age of 65, you have crossed the biggest hurdle to signing up for Medicare. Those on Social Security benefits may also qualify for Medicare. When studying how to sign up for Medicare in Arizona or other areas nationwide, it is critical that you consider supplementary plans that will protect you from excessive costs down the line.
For example, signing up for Medicare means that you automatically enroll in part A&B, or coverage of your visits to the doctor and any hospital stay. Next, you need to decide if you will add Part C, the Medicare Advantage.
Part C gives you more choice of the physicians you work with. While this plan is more costly, it may be right for you if you have a complicated illness. Additionally, you may be best served by adding Medicare Part D. This policy covers prescription drugs and can help you reduce your out-of-pocket costs in many situations.
Seniors can also sign up for an HDHP, or high deductible health policy, and build up an HSA, or health savings account. While this combination of healthcare funding offers a great deal of flexibility in terms of what you can cover with your HSA, do make sure that you refill that account after you withdraw funds from the account.
Additionally, carefully review the instructions. Should you withdraw HSA funds to cover an emergency that is not health-related before you turn 65, there may be a penalty. Track all HSA expenses and carefully document those purchases, saving any and all receipts.
Help For Those With Children
There are several programs that will help you get healthcare for your children, such as the CHIP, or Children's Health Insurance program. Should you need to sign up for SNAP benefits, you can often apply for CHIP at the same time with a lot of the same information.
CHIP fees are capped at 5% of your income. Some states may offer a subsidy to cover this or a waiver to keep your costs down. You may also be able to apply for a more flexible program that is more effective if a bit more costly.
There will be some homework to quickly apply for CHIP benefits. You will need to provide
income information for the last year
any private insurance you have held
cost of daycare and work-related transportation as applicable
Social Security numbers for members of your household
It should also be noted that you can get CHIP coverage for some of the children in your household even if others are covered by a non-custodial parent. As you prepare your documents, you will need to be able to show which household members are covered and which still need to receive insurance.
As possible, consider also signing up for coverage as offered through your child's school. Utilize any screenings offered and make sure your child receives access to any and all free breakfast, snacks, and lunches.
Help For Those With Disabilities
If you are receiving SSDI benefits, you should qualify for Medicare after 24 months. While this will lower your need to sign up on the marketplace, you will need to keep that coverage going while you wait for your disability status to be assigned.
The time between your disabling incident or health event and your disability qualification can be very wearing. It may be best to hire an attorney who can help you get through the application process as quickly as possible. Do be aware that applying for benefits and support outside of your disability income may impact your reportable income.
Applying for disability can be both time-consuming and costly. As soon as you have your SSDI benefits coming in, the clock will start ticking on when you can sign up for Medicare. While you wait, do your best to reach out to your local community for free services, products, and screening events as possible.
Income Concerns
It is important to take a close look at the income restrictions when trying to find a plan that suits you. If you are single and make more than $13,590 (the federal poverty level for a single person in the United States), you will pay higher rates. As your income goes up, you will lose access to the best discounts for your health insurance.
Of course, earning more may make those higher rates easier to afford. If you have the skills to save while living on a very low income, you may benefit from an HDHP plan with health savings account to back it up. Take a hard look at your plan requirements and the calendar; most HSA plans require you to load the account by 4/15 of the next year. Watch your budget to avoid missing this crucial requirement.
Health savings accounts offer many benefits. They roll over, so if you populate it but don't need to use it, you can use it next year. When you turn 65, you can use these funds for retirement savings or apply them to an emergency with no penalty.
HDHP funds can be used for any healthcare concern. Dental care and eyeglasses can also be covered by these funds. You can also roll them forward when you're ready to sign up for Medicare.
As you study the world of health insurance outside of what your employer can provide, you build options and flexibility into your personal plan. You may have to put more work into choosing a plan that suits the needs of your household, but if you are working to start a small business or struggling to care for a disabled family member, there are options that can lower your stress level and keep you covered.